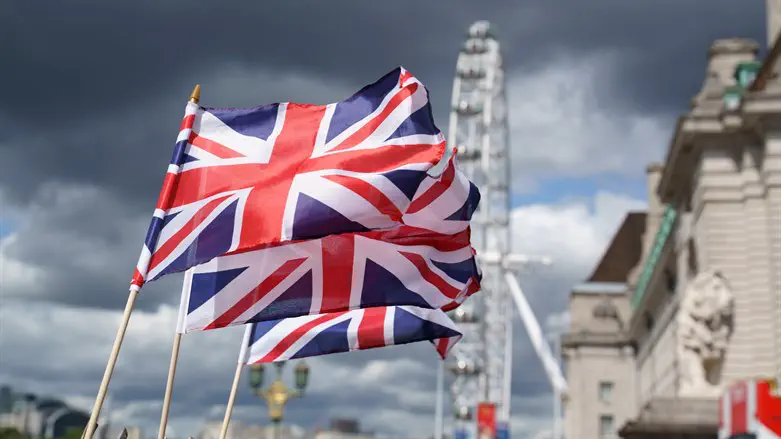 England
iStock
The former president of Britain's National Union of Students (NUS) Shaima Dallali reportedly joked about killing Israelis.
"I don't want no Zionist near my passport, I'll probs kill him tbh," she allegedly said, referring to Israeli border guards, the Jewish Chronicle reported.
Dallali was removed from her position in October 2022 in response to a lengthy investigation into antisemitism that lasted months.
She was initially suspended in August 2022 as the union investigated claims of antisemitic tweets.
In May of that year, Dallali apologized after being called out for a past tweet referencing the Islamic chant calling for "the army of Mohammed" to attack the Jews.
After she won the election, the Union of Jewish Students (UJS) released a statement calling on her to discuss their misgivings over her "extremely challenging views."
According to the UK Jewish News, in 2012 Dallali posted a tweet that said: "Khaybar Khaybar, ya yahud, Jaish Muhammad, sa yahud" ("Jews, remember Khaybar, the army of Muhammad is returning"). The chant is used in Islam as a battle cry for attacking Jews.
Weeks after the tweet was reported, the UK government made the unprecedented move of severing ties with the NUS.
After the remark about killing Zionists surfaced, Dallali's lawyers claimed that her statement was "clearly not remotely serious," according to the Chronicle.
The news outlet also reported that in a Facebook comment, Dallali cited fatwas from what it described as "radical clerics" that stated "we're not allowed to go to occupied Palestine…Israel and that…It's still not allowed because you'll need Israeli authorities to stamp your passport and that's like recognizing Israel…"
According to Campaign Against Antisemitism (CAA), one of the clerics she allegedly referred to is Yusuf al-Qaradawi. In 2009, al-Qaradawi told Al-Jazeera TV that he wanted to "shoot Allah's enemies, the Jews" and asked "[Allah to] kill them, down to the very last one."
He also said In a 2010 BBC Arabic interview: "Throughout history, Allah has imposed upon the [Jews] people who would punish them for their corruption. The last punishment was carried out by Hitler. By means of all the things he did to them – even though they exaggerated this issue – he managed to put them in their place. This was divine punishment for them. Allah willing, the next time will be at the hand of the believers."
The report said that Dallai called him the "moral compass for the Muslim community at large."
Her lawyers replied in a statement to the Chronicle that she does not endorse every view espoused by al-Qaradawi and claimed that the latest inflammatory posts that were discovered were being used to "besmirch her reputation," adding that they were old and "not language she would use now" and "would not have been taken remotely seriously by anyone reading it."
(Israel National News' North American desk is keeping you updated until the start of Shabbat in New York. The time posted automatically on all Israel National News articles, however, is Israeli time.)