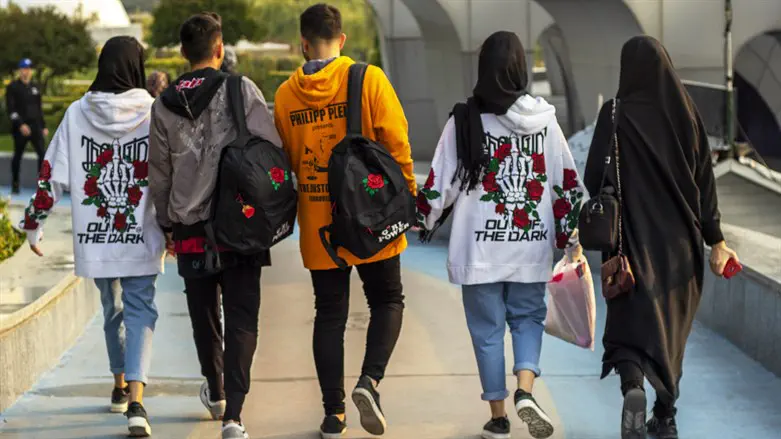 Iran protests
iStock
A group of American Jewish leaders have created a new organization that will offer support to anti-regime activists outside Iran.
The new group will provide grants and aid for Iranian activists and diaspora figures as the protests against the Iranian regime continue inside the country, the founders of the new group told eJewishPhilanthropy.
The Jewish Committee to Support 'Woman Life Freedom' in Iran (JCWLF) will strive "to connect the American Jewish community with the Iranian diaspora" while helping to "promote the Iranian people's aspirations and demands of the international community," the organization explained in a statement.
JCWLF will be led by heads of major Jewish groups, philanthropists, former political figures, academics and activists. Leaders include American Jewish Committee CEO Ted Deutch; CEO of the Jewish Federations of North America Eric Fingerhut; Conference of Presidents of Major American Jewish Organizations CEO William Daroff; and former Senator Joseph Lieberman and his wife Hadassah Lieberman.
"The Iranian people have been energized by the support for their movement that is playing out in the streets of the world's biggest cities and in the capitals of the world's great democracies. The Iranian diaspora and the people of Iran should know that they are not alone, and that supporters from the Jewish community are inspired by their actions," said President of the Y&S Nazarian Family Foundation Sharon Nazarian, one of the heads of JCWLF, according to EJP.
Protesters took to the streets in Iran in September after the death of 22-year-old Mahsa Amini while in the custody of the morality police. Thousands of protesters have been arrested since that time. Demonstrations are still ongoing.