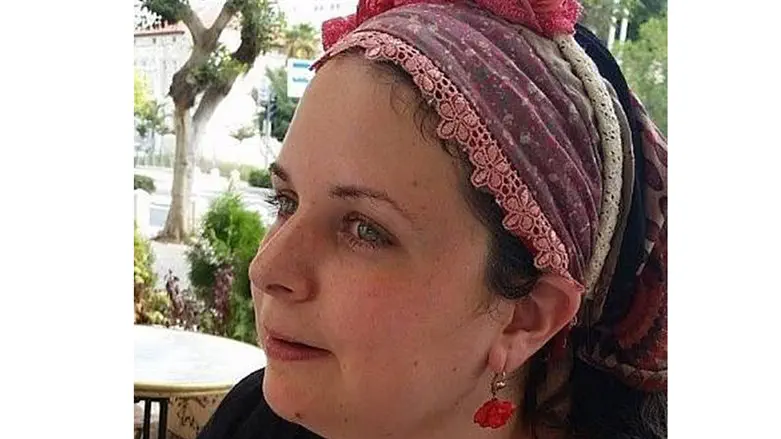 Rachel Avraham
Courtesy
The Greek Police have just arrested two individuals who were part of an Iranian terror network planning terror attacks against Jews, including a Jewish restaurant, and Israelis in the country. At the same time, Azerbaijani MP Fazil Mustafa, a sharp critic of the Islamic Republic of Iran, was shot near his home.
This comes after the Iranian Revolutionary Guards threatened to annex Azerbaijani territory in case of a future war. The relationship between both Jerusalem and Baku on the one hand and Iran on the other has been tense recently, with Israel threatening to strike Tehran militarily should it reach 90% enrichment and Baku calling the attack upon the Azerbaijani MP to be a "terror attack."
The root of the tensions between Jerusalem and Tehran are deep. The ayatollahs in Iran refer to Israel as the "little Satan," while America is the "big Satan." There is a clock in Tehran, where the ayatollahs in Tehran literally count how long it will take to destroy the State of Israel. Given this history, the ayatollahs are very much opposed to the recent opening of the Azerbaijani Embassy in Tel Aviv and have decided to punish Baku for pursuing positive relations with the Jewish state.
In an exclusive interview, Dr. Hay Eytan Cohen Yanarocak, professor at Tel Aviv University, stated that Iran's threats against Azerbaijan have been going on for some time: "Since the Second Karabakh War, Iran wants to see a weak Azerbaijan. In Tehran's eyes, a weak Azerbaijan which will be busy with Armenia would never dare to raise its head to support Azerbaijanis in South Azerbaijan. Therefore, Azerbaijan's recent decisive victory in the Second Karabakh War raised an alarm bell in Tehran."
This is one of the things that stood behind Iran's support for the attack on the Azerbaijani Embassy in Tehran, which killed one security guard. 40% of Iranians are ethnic Azerbaijanis and Iran fears in recent days that these individuals could topple their regime, as the recent protests in the country demonstrate. They accuse both Baku and Jerusalem of supporting protesters in Iran, who seek to topple the ayatollahs regime.
Additionally, the strength that Azerbaijan has demonstrated in recent days greatly frightens the ayatollahs: "Azerbaijani President Ilham Aliyev has strengthened his country significantly. Baku's strong position in the international energy market has turned Azerbaijan into a remarkable actor. The victory in the Second Karabakh War and providing energy sources to the West played a crucial role in this. Besides this, Aliyev's strong relations with the Israeli and American governments does disturb the Iranians. Therefore, the mullahs launched a defamation campaign against Azerbaijan's president."
Alimusa Ibrahimov, associate professor at Baku State University, added that this defamation campaign illustrates the status of Azerbaijani-Iranian relations at this moment: "Recent events have once again proved that Iran poses the greatest threat to Azerbaijan. Today, under the guise of protecting the borders of Armenia, Iran announces hostile steps against Azerbaijan. Without allies such as Turkey and Israel, which support Azerbaijan in every possible way, this regime will not hesitate for a minute to invade Azerbaijan. Iran prevents Azerbaijan from carrying out an operation in the Karabakh region and conducts continuous military exercises on the borders with Azerbaijan."
Dr. Huseyn Huseynli of Baku State University stressed: "Iran's negative media portrayal of Azerbaijan can be interpreted as an attempt to undermine Azerbaijan's international standing. This strategy is intended to diminish Azerbaijan's achievements, such as the successful resolution of the Nagorno-Karabakh conflict, and to minimize the importance of Azerbaijan's strategic partnerships with countries such as Turkey and Israel. To defend itself against potential Iranian threats, Azerbaijan should focus on enhancing its military capabilities, while fostering strong diplomatic relations with regional and global powers. Strengthening its economy and investing in cybersecurity would also be vital in building resilience. Furthermore, Azerbaijan could collaborate with organizations like NATO and the OSCE to address shared security concerns."
Yanarocak discussed how he thinks Azerbaijan and Israel should respond to these threats: "In my opinion, the best choice would be forming a trilateral bloc between Azerbaijan, Israel and Turkey. During the Second Karabakh War, these three countries proved that cooperation among them can indeed bring significant changes to the region. Therefore, in order to secure its own national security, Azerbaijan can form a platform to strengthen Israeli-Turkish ties. Baku can use this platform as leverage against Iran."
Ibrahimov concluded that an independent South Azerbaijan can also assist both Azerbaijan and Israel in dealing with the present Iranian threat: "In order to gain independence, South Azerbaijan must first put an end to the regime of mullahs. As long as the current regime exists, there is no salvation for any of the nationalities living in Iran, not only for Azerbaijanis. It is necessary to show the path of freedom to all nationalities living there, and the role of Azerbaijan in this direction can be invaluable. Today it is necessary for the Turkish states to unite with Israel in a coalition against Iran. The sooner this will be organized, the better it will be for the security of the countries of the region. It is the right time to put an end to the anti-human existence of the Iranian regime."
Rachel Avraham is the CEO of the Dona Gracia Center for Diplomacy and an Israel-based journalist. She is the author of "Women and Jihad: Debating Palestinian Female Suicide Bombings in the American, Israeli and Arab Media."