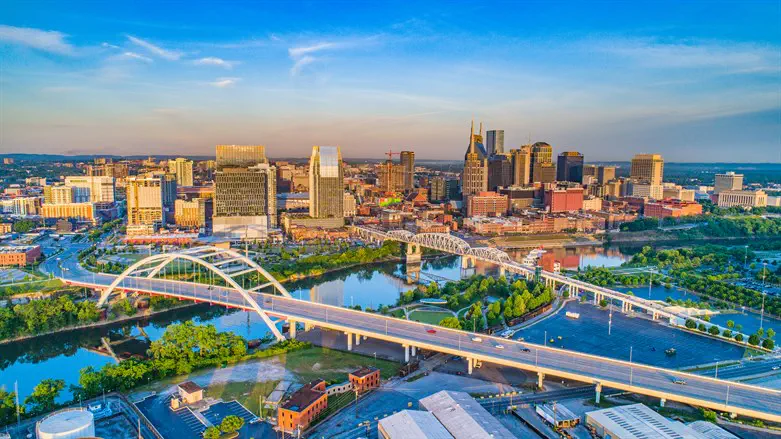 Nashville
iStock
The 28-year-old who shot dead six people at an elementary school in Nashville on Monday bought and concealed multiple weapons in the family home, despite evidence of mental health issues, police said Tuesday, according to AFP.
Two nine-year-old girls, a nine-year-old boy, two teachers and a school custodian died in the Monday attack.
Nashville police chief John Drake told reporters that the shooter, Audrey Hale, 28, had been receiving treatment for an "emotional disorder". He added that the shooter's parents believed their child -- who lived at home with them -- had bought and later resold a single gun.
But Hale, who was killed during the attack, was heavily armed with two assault rifles and a handgun upon entering the Covenant School, a small Christian academy for about 200 students that the shooter attended as a pupil.
The shooter, identified by police as a female who had used male pronouns on social media, had prepared detailed maps of the school and also left a written manifesto that suggested attacks at other locations were planned.
"Audrey bought seven firearms from five different local gun stores here legally," Drake said, according to AFP.
"She was under doctors' care for an emotional disorder... Her parents felt that she should not own weapons."
"As it turned out, she had been hiding several weapons within the house," he continued.
Drake added that pupils and staff were not targeted individually and there was no known motive despite the manifesto being found.
A former schoolmate, Averianna Patton, told CNN on Tuesday of a message that Hale sent on Instagram the morning of the shooting.
"One day this will make more sense," Hale wrote. "I've left behind more than enough evidence behind. But something bad is about to happen."
Patton said she called police to alert them at about the time the attack started.
In the search for a motive, Drake told NBC News that "there's some belief that there was some resentment for having to go to that school."