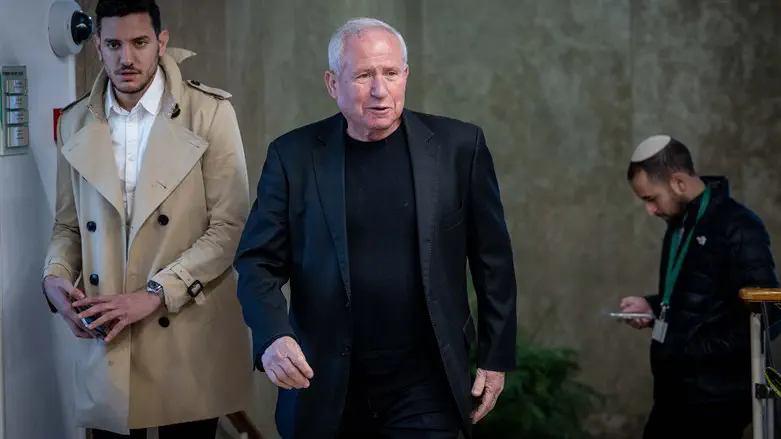 Avi Dichter
Yonatan Sindel/Flash90
Agriculture Minister Avi Dichter (Likud) announced Sunday afternoon that he would vote in favor of the bill to change the composition of the Judicial Selection Committee despite calling for the government's judicial reform bills to be frozen for one month.
The bill, which would allow the government greater power over the selection of Supreme Court judges, as opposed to the current system which gives the court and the Bar Association outsized power in the selection of judges, is expected to be brought for a vote in the Knesset this week.
Dichter said: "My position is still firm, the reform of the judicial system is necessary - and it will be carried out. I voted at the faction meeting in favor of the law and I will also vote that way in the Knesset. I will not lend a hand to the overthrowing of the Likud government."
Earlier Sunday, it was reported that Dichter was offered the position of Defense Minister in place of Yoav Gallant, who has demanded that the reform bills be frozen to prevent the deterioration of the IDF's capabilities through the refusal of reservists to report for duty in protest against the reforms.
MK Moshe Saada (Likud) responded to Defense Minister Galant's call to stop the judicial reform legislation, and called on him to resign from his position. "He who acts like Bennett, will end up like Bennett. If you are unable to solve the insubordination crisis within the military, put the keys away. Refusal to serve was once the red line, today it has become part of the discourse. I expect him to take responsibility for this," Saada told Kan Reshet Bet.
"Those who are unable - let them put the keys down," added Saada on Gali Israel Radio. "I say to Gallant - you are a leader, so you must solve the crisis instead of giving in to refusals to serve. He makes the refusals part of a legitimate Messiah.'' MK Saada suggested that Gallant "take responsibility" and resign: He was not elected on his own merits, if he had run alone he would have received a few individual votes, he was elected on the merits of [the right-wing] ideology."
Last night, it was reported that Dichter is seeking to have the judicial reform bills pushed back until after Israel's Independence Day, which falls out on April 26 this year, to prevent an unhealable rift from forming in Israeli society.