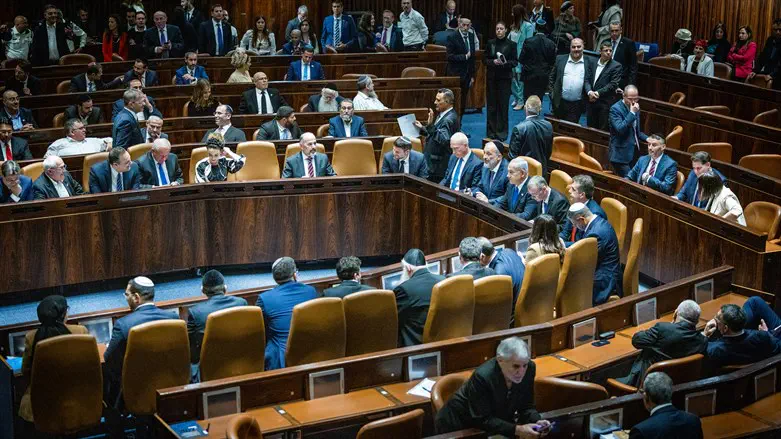 Knesset plenum
Yonatan Sindel/Flash 90
Education Minister Yoav Kisch (Likud) on Thursday evening resigned from his position as a member of the Knesset, in accordance with the Norwegian Law, which permits ministers to resign from the Knesset in order to allow the next person on their party's slate to enter the Knesset.
Kisch will be replaced in the Knesset by Sasson Guetta, who lives in Moshav Goren in the Western Galilee.
Guetta is active on matters related to agriculture in Israel, and has been a senior member of the Poultry Breeders Association.
The next in line to enter the Knesset, should a Likud minister resign in accordance with the Norwegian Law, is attorney Avichay Buaron, 50, father of seven from the town of Amichai.
Buaron headed the headquarters of the fight against the demolition of Amona. In 2015, he ran for the Knesset as part of the Jewish Home slate, and was placed in the number 42 on the Likud slate before the last election.