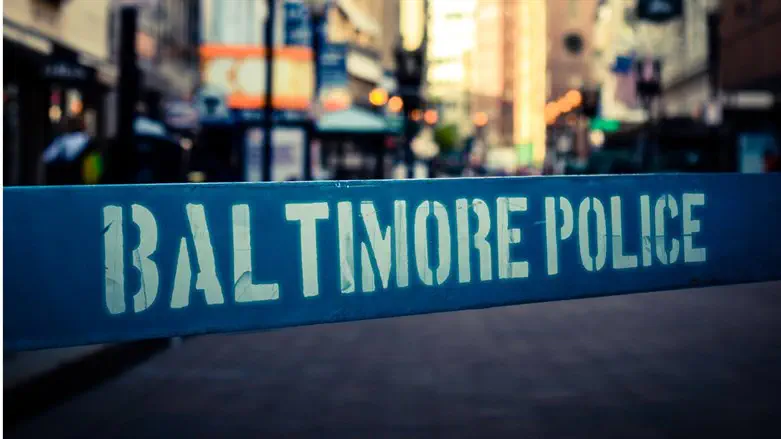 Baltimore Police
ISTOCK
An Orthodox Jewish man was robbed in broad daylight outside a synagogue in Baltimore on Wednesday, according to Yeshiva World News.
The victim was standing near the Bnai Jacob Shaarei Zion synagogue when he was accosted by the suspect who proceeded to attack him. The assailant then stole the Jewish man's kippah and his Talmud, YWN reported.
Baltimore Shomrim were quickly notified. They followed the thief as he fled the scene, notifying police of his whereabouts.
When the police arrived, they tried to arrest the suspect but he was uncooperative. When he resisted arrest, officers had to bring him to the ground to be able to put handcuffs on him, according to the report.
The Jewish man was not seriously hurt in the attack. The assailant faces multiple charges.
Earlier in the month, there were multiple reported incidents of Jews being harassed by antisemites in Baltimore on Shabbat.
The incidents occurred in the Pickwick Apartments neighborhood and were responded to by Baltimore Shomrim and the police, according to Baltimore Jewish Life.
Witnesses told Shomrim that several people driving a dark colored Chevrolet Cruze accosted Jewish residents near synagogues, hurling antisemitic abuse and demanding they give them money.
The harassment occurred several days after a hate group distributed antisemitic flyers in a Baltimore neighborhood in an attempt to "intimidate and harass" the local Jewish community, according to a Jewish leader.