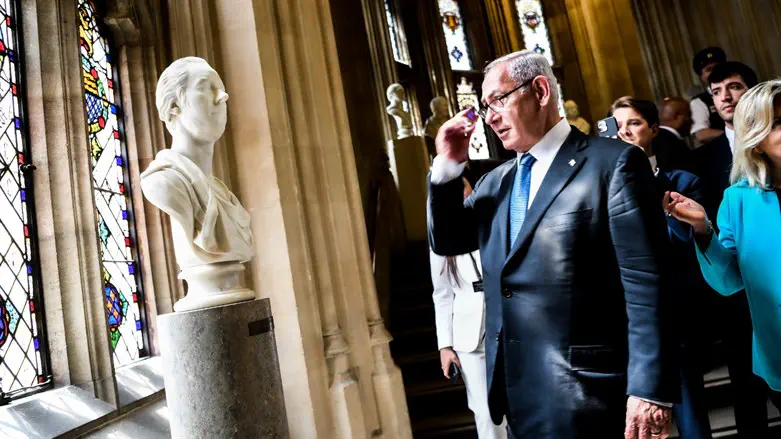 Netanyahu in London
spokesperson
Prime Minister Benjamin Netanyahu will take off tomorrow evening (Thursday) for a diplomatic visit to London, where he will meet with British Prime Minister Rishi Sunak.
The Prime Minister's office stated that the focus of their meeting will be the Iranian issue, and the need to form a unified international front against Iran in order to stop its illicit nuclear program.
The two are also expected to discuss strengthening the strategic ties between Israel and Britain and increasing security and intelligence cooperation. In addition, issues in the international arena will be discussed, with an emphasis on the war in Ukraine and developments in the Middle East.
Later, Netanyahu is expected to meet British Home Secretary Suella Braverman. The two will discuss the common challenges between Israel and Britain in dealing with global terrorism.
At the same time, notices in Hebrew were posted throughout the city this week calling on Israeli expats living in London to demonstrate against Netanyahu during his visit over the Israeli government's planned judicial reforms. Hundreds are expected to turn out for the demonstrations.
Since Netanyahu was sworn in as prime minister, he has made four trips abroad in total - including a helicopter visit to Amman, where he met King Abdullah II, and his most recent visit to Berlin last week.