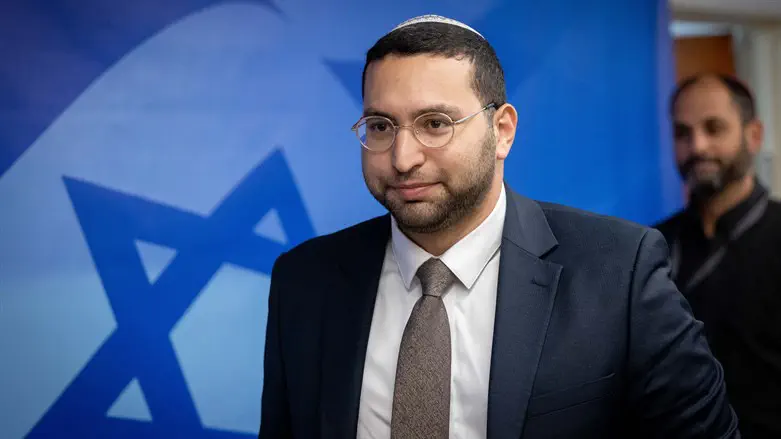 Yitzhak Wasserlauf
Yonatan Sindel/Flash90
Anti-government activists plan to demonstrate outside the Nefesh B'Nefesh Medex convention in Teaneck, New Jersey, which intends to encourage medical professionals to immigrate to Israel and will be attended by Minister of the Negev, Galilee, and National Resilience Yitzhak Wasserlauf.
A flyer published by the demonstration organizers states: "New Jersey is on the map! An important rally across from a convention where two Israeli ministers will speak. Both are from the far-right Otzma Yehudit party led by Itamar Ben-Gvir- Yitzhak Wasserlauf, and Ofir Sofer, and they are coming to address a conference in New Jersey."
It should be noted that Minister of Immigrant Absorption Ofir Sofer is a member of the Religious Zionism party, not Otzma Yehudit, and did not even intend to attend the conference.
Minister Wasserlauf responded: "This demonstration is not in the right place and not at the right time. We won't let a demonstration harm immigration that will contribute to life in the Negev and Galilee.
The reason I came to the US is to encourage medical professionals to immigrate to Israel, especially to the Negev and Galilee, to bridge the current gaps. This is the rejuvenated Zionism of our time, and it is a shot of energy for the medical quality in those areas."