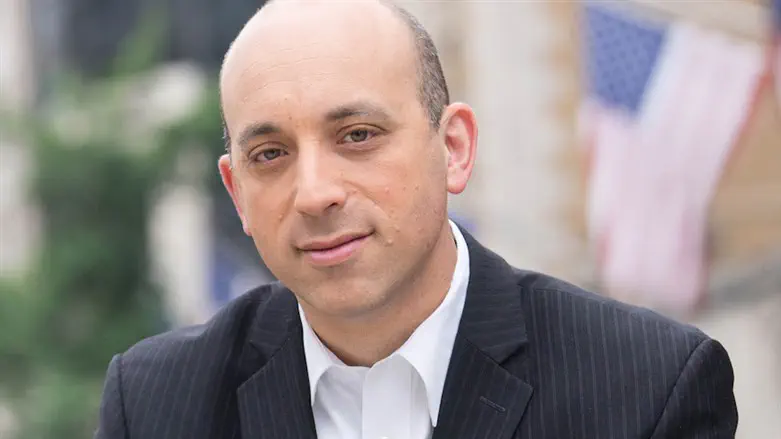 Jonathan Greenblatt
Courtesy of the ADL
A new study released this week by the Anti-Defamation League (ADL) found a strong correlation between conspiratorial thinking and antisemitic beliefs.
The survey, Antisemitic Attitudes in America, found that believing in antisemitic tropes is strongly correlated with a lack of knowledge about Jews and Judaism.
Researchers looked at the intersection of antisemitic beliefs and factors such as education, conspiratorial thinking and personal connections.
For example, believing more anti-Jewish tropes is strongly correlated with not knowing the number of Jews who died in the Holocaust as well as overestimating and underestimating the number. According to researchers, this linkage underscores the "complex dynamics at the heart of antisemitism."
"While antisemitism in America presents a dire situation, this analysis helps us understand the intersections between antisemitism, ignorance and conspiratorial thinking, and how to best combat this hatred," ADL CEO Jonathan Greenblatt said. "Ultimately, any strategy for protecting the Jewish community must include education at its core – we can't fight hate without changing hearts and minds."
Survey respondents who indicated that their school taught specifically about the Holocaust endorsed the fewest anti-Jewish statements. Respondents who knew significantly less about Jews and Judaism were more likely to not have any relationships with Jewish people and classify their past experiences with Jews more negatively. Respondents who don't know any Jews are more likely to agree with a greater number of anti-Jewish tropes than those who know more than seven Jews.
"Our data indicate that people who believe in more antisemitic tropes show a clear disposition toward conspiratorial thinking," said Matt Williams, vice president of the ADL Center on Antisemitism Research. "The Great Replacement Theory alludes to powerful and secret forces working against the interest of 'real Americans,' which loudly echoes common antisemitic beliefs. What is less expected is that even a general disposition toward conspiratorial thinking has a significant relationship with antisemitic attitudes. This finding gives us further insight into how antisemitism functions as not merely a prejudice but as a way people try to make sense of the world."
This survey was conducted online in September and October 2022 using a representative sample of 4,007 respondents from the National Opinion Research Center's AmeriSpeak panel.