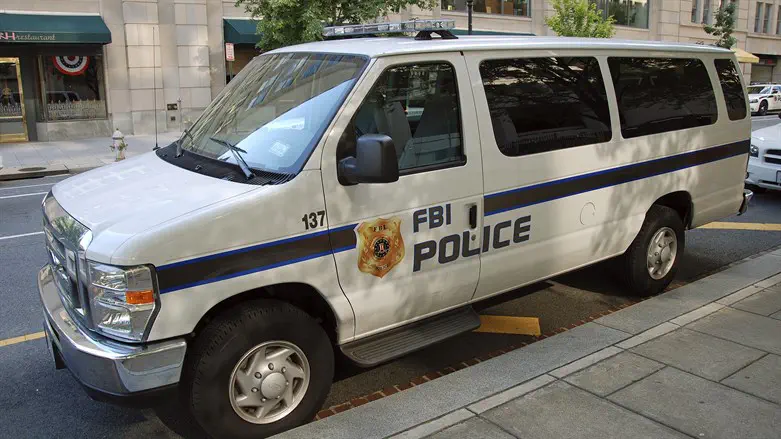 FBI police car (illustration)
iStock
The American Jewish Committee (AJC) described updated FBI statistics on antisemitism released this week as a good step but said that more work needs to be done to understand the depth of the country's antisemitism problem.
The FBI supplemental data for its 2021 Hate Crimes Statistics Report found that hate crimes were at a record high in the United States in 2021, with numbers not seen in over two decades. The new data also revealed that hate crimes against US Jews increased 20 percent in 2021.
The FBI's original data, released in December, was denounced by AJC CEO Ted Deutch at the time for being "woefully inadequate" given that antisemitic incidents had reached record levels.
The advocacy organization said in a statement that it welcomed the FBI's updated 2021 data, thanking the agency for its "efforts to bridge the gap from the incomplete data in the report, which is the only official record on the state of hate in America."
Noting that the supplemental hate crimes data from 96 agencies in nine states included hate crimes data from major Jewish population centers such as Los Angeles and New York City," AJC added that nonetheless "too many instances of hate go unreported."
"We applaud the Biden administration for its efforts to tackle the rise in hate across the country, specifically antisemitism, with the rollout of its action plan, the DOJ's United Against Hate initiative," AJC said.
The supplemental data was collected from agencies that were not able to meet the FBI's original March 2022 deadline to submit hate crime reports to the National Incident Based Reporting System.
"Underreporting of hate crimes is a problem for all targeted minority groups that regularly face incidents of hate," AJC said.
"Without better data, we will not be able to understand how to address the issue of hate crimes across America."
Reacting to the FBI's initial December release of hate crime data, AJC had raised concerns regarding the "dearth of data" in the report.
The advocacy organization described the report as providing a "woefully inadequate" analysis of the reality of the extent of hate crimes targeting the US Jewish community.
"The FBI report on hate crimes is among the most anticipated federal government documents. But its shortcomings undermine the gravity of the problem of hate in the United States," Deutch said.
The 2021 report did not at its initial release contain data from several cities with large Jewish populations, including New York City, Los Angeles and Miami.
According to AJC, the number of agencies participating has been slowly declining but the decrease in 2021 had a larger impact on the study's findings.
Hate crimes statistics in many cities were reportedly not compiled because approximately 4,000 agencies have not yet made the transition to the National Incident-Based Reporting System, a new data collection system that is meant to provide greater specificity. Thirty-five major American cities simply reported zero hate crimes.
"We appreciate the FBI's efforts collecting and reporting on hate crimes, and for the work the bureau does every day to keep Americans safe," Deutch said. "We look forward to working with the FBI and law enforcement agencies across the United States to secure reliable hate crimes data in the future."