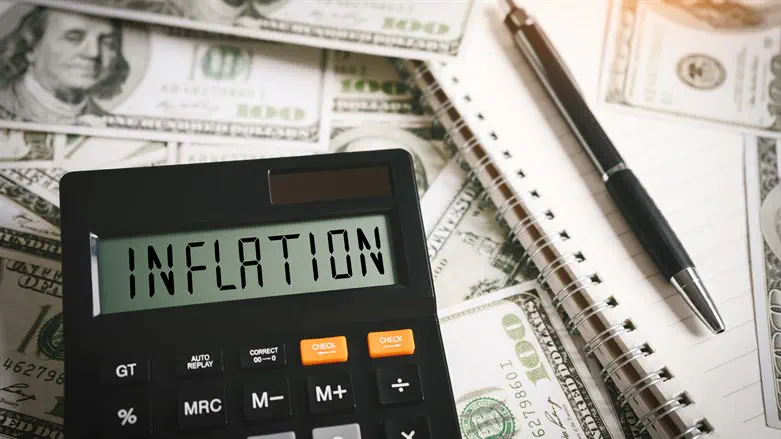 US Inflation
ISTOCK
In 2022, inflation rates in the US rose dramatically as a result of the cost of living crisis being experienced on a global scale. However, as US inflation dropped from a worrying 8.2% in September to 7.7% in October, with the Financial Times Stock Exchange (FTSE) Group 100 rising just 1% and the FTSE 250 gaining just 3.9%, there have been increasing expectations that we may expect a drop in inflation in months to come.
In fact, in November, Wall Street recorded its best day since April 2020, giving hope that the cost of living crisis may have peaked and leading many to anticipate a milder recession and less financially straining 2023.
Why Has There Been a Rise in Inflation Rates?
Consumer price inflation has been on the rise in many countries since 2021 - but why?
Whilst the main factor for this is the pandemic-related supply shortages, there are plenty of reasons to bemoan the 2022 economy, from skyrocketing borrowing costs to slowing wage growth.
There have been continuing issues with shortages in the supply chain which inflated the cost of factory goods, and more recently this has been exacerbated by Russia's invasion of Ukraine which has disrupted gas and food supplies, continuing to send prices skyward.
So, since March, the Federal Reserve (the central bank of the US) has been aggressively raising interest rates to try to cool the price spikes. This caused inflation rates in September to come in even hotter than expected, causing anxiety over what could be to come in 2023.
But after a drop in inflation rates to 7.7% in October, there are hopes that US inflation is indeed finally on the decline, fueling expectations of getting back on track in 2023.
The fluctuations and rises in inflation rates have meant that more people are needing to turn to short term loan options in the US to cover sometimes very basic needs and payments, as their wages do not stretch far enough.
Will US Inflation Rise In 2023?
Hopes that inflation might start to decline is finally bearing fruit after the era of steadily climbing inflation appears to be over, according to the lower October Consumer Price Index (CPI) of 7.7%. But there's still a long way to go to get price growth back to normal, so, will inflation rates really start to decline in 2023, or is 2022 just the beginning of a long-term increase?
Samuel Davies of Fintech company Kallyss commented: "People are feeling the pinch and rampant inflation has led to more people than we can remember in recent memory defaulting on loans and financial obligations. This precarious position that many people find themselves in has led to more people falling for various financial schemes, scams and malpractice from unscrupulous lenders and players in the market. Borrowers and consumers should remain very cautious."
The Federal Reserve is trying to lower inflation without harming employment too dramatically. Nonetheless, the latest CPI data means the Fed is likely to hike rates into next year. It is likely that the US is headed for a mild recession in 2023, former Boston Fed President Eric Rosengren says.
Rosengren told CNBC that the US central bank now looked likely to increase its terminal policy rate (the level at which it will stop raising interest rates) to more than the 5% forecast by investors, pushing the economy into a mild downturn in 2023. But whilst there will continue to be high interest rates and a mild recession into the new year, it is likely that inflation in 2023 will still be comparatively lower than in 2022.
A decline in inflation in 2023 is likely as a result of an easing in supply chain constraints, a peak in shelter inflation and slower wage growth. So, while prices are still surging higher in 2022, Americans may be able to rest a little easier knowing that the worst of the pandemic-era inflation may already be behind them, according to a statement from JPMorgan in October.
JPMorgan economists Daniel Silver, Michael Hanson, and Phoebe White stated that, while price growth is likely to still exceed the pre-crisis average through to the end of next year, there are still "signs that a moderation is already underway and that cooling will become more prominent over time". The team expects the CPI to ease to a year-over-year pace of 3.2% by September 2023. This will be a significant decrease from the 8.2% rate seen this September. The team has forecasted inflation to slow to 6.8% by the end of the year.
So, although this forecast cannot be paired with total certainty and a recession is still looking to be on the cards in the US, there is hope that 2023 will see some relief arrive in relation to inflation rates - making borrowing costs lower after all.