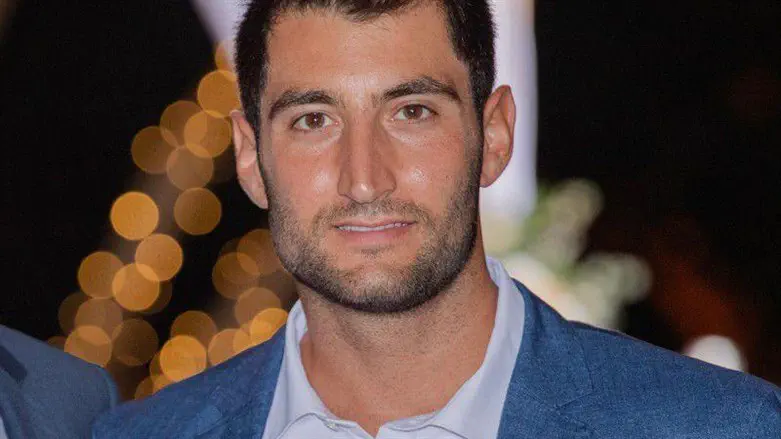 Or Ashkar
צילום: איכילוב
The young Israeli man critically wounded in the terrorist shooting attack in Tel Aviv Thursday evening has been identified as Or Ashkar, a competitor in last October's Iron Man triathlon world championship.
Ashkar remains in critical condition, hospital officials at Ichilov Medical Center in Tel Aviv said Friday morning, with doctors fighting to keep him alive.
Rotem Mansano, a disc jockey and friend of Ashkar, was seriously wounded in Thursday's shooting attack, while a third friend, Michael Osdon, suffered light-to-moderate wounds.
During the attack, the terrorist, identified as 23-year-old Ni'lin resident Mutaz Salah al-Khawaja, opened fire on Israeli pedestrians outside of a restaurant on Dizengoff Street in Tel Aviv, before security personnel shot and killed him.
Ashkar, Mansano, and Osdon were on their way to a wedding when the terrorist opened fire, wounding them.
Mansano was shot in the spine, and like Ashkar, is sedated and on a respirator.
"He is a strong young man and we believe he will fight this and come back to make many more couples happy at events in the future," Mansano's family said.
On Friday morning, a taxi driver from Ramle with a history of transporting illegal Palestinian Arab residents into pre-1967 Israel, surrendered to police after having driven the terrorist across the Green Line.
Police arrested a resident of the Bedouin town of Kuseife who is also suspected of aiding the terrorist.
Israeli security personnel operating in Ni'lin overnight arrested the terrorist's father and mapped out his home as preliminary step towards its demolition.