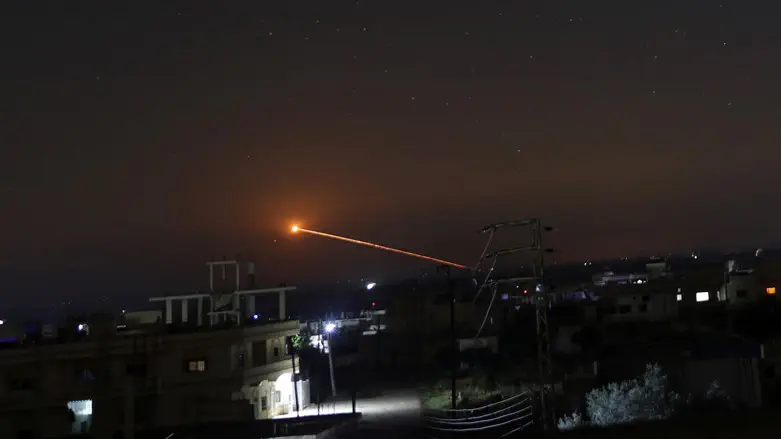 Air strike in Syria
Reuters
Media outlets in Syria reported overnight Monday that explosions were heard in the vicinity of the military airport in the city of Aleppo, as a result of an air strike which was attributed to Israel.
According to the reports, several targets belonging to Iranian militias at the airport were attacked.
It was also reported that Syria's air defense systems were activated against the missiles which were fired, according to estimates, from the Mediterranean Sea. A military official said that the airport was shut down due to damage to the runway.
No injuries were reported in the air strike.
In mid-February, Syrian media reported a missile attack on the capital Damascus, which was blamed on Israel.
Some reports said the airs trike targeted a warehouse of Iranian arms that were on their way to the Hezbollah terrorist organization in Lebanon.
Sources said there were fatalities in the attack but there were conflicting reports as to the number. While Syria's Health Ministry said three people were killed and five were injured, other reports said the death toll was as high as 13 or 15.
Syria said many residential buildings in Damascus and the city's countryside were damaged. Syria later urged the United Nations to take necessary measures to deter Israel's attacks and hold it accountable.
In January, a convoy of 25 trucks crossing the border from Iraq to Syria was attacked from the air. According to reports, the convoy which was attacked belongs to a pro-Iranian militia and it is very possible that it carried weapons.