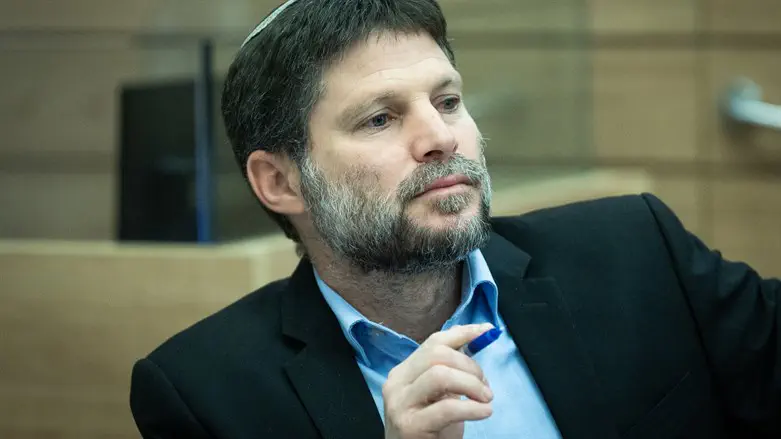 Bezalel Smotrich
Yonatan Sindel/Flash90
Religious Zionism Chairman, Finance Minister Bezalel Smotrich, on Israel's Meet the Press on Saturday evening, discussed the statement he made following the shooting attack which killed Hallel and Yagel Yaniv from Har Bracha in which he called "to erase Huwara."
"It wasn't the correct word, I misspoke," He clarified, but explained, "We need to be clear in our fight against terror."
He again clarified that "the statement was made in the heat of emotions. I'm embarrassed that I have to clarify and that there are those who think that I support harming innocent civilians."
The town of Huwara sits south of Shechem (Nablus) in Samaria. Route 60, a main highway leading to several Jewish towns, cuts through the town. On Sunday, a Palestinian Arab terrorist opened fire on an Israeli car in the town, killing brothers Hallel and Yagel Yaniv. Following the attack, Samaria Regional Council deputy mayor Davidi Ben Zion published a Tweet calling "to wipe out the village of Huwara today," which was liked by Minister Smotrich.
When Smotrich was asked why he liked the Tweet, he replied, "Because I think the village of Huwara needs to be wiped out. I think the State of Israel should do it."
State Department spokesperson Ned Price called Smotrich's comments "irresponsible, repugnant. and disgusting."
"Just as we condemn Palestinian incitement to violence, we condemn these provocative remarks that also amount to incitement to violence," Price said.