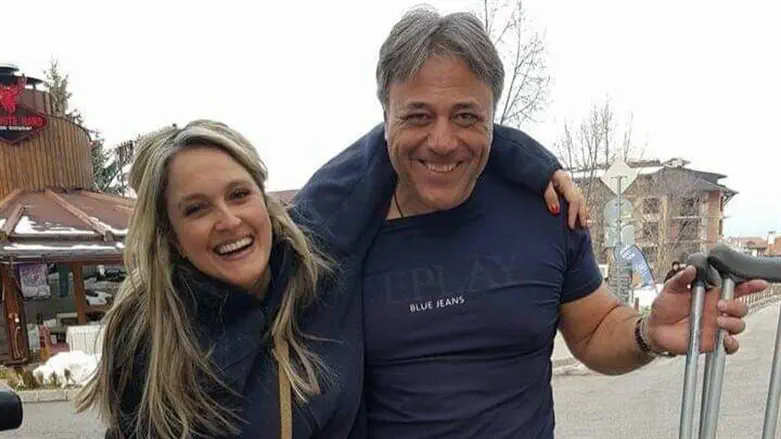 Roni and Lilach Shushan
Courtesy of the family
Roni and Lilach Shushan, parents to three children from Lehavim in southern Israel, were killed Saturday morning when their light airplane crashed in the Negev desert.
The plane attempted to perform an emergency landing, crashed, and burst into flames on Route 60 near the Shoket junction. MDA teams at the scene pronounced the two dead. The road was reopened to traffic several hours after the crash.
Dr. Shafir Botner, the director of MDA's paramedics' school, lives near the crash site and rushed to assist. He says that "It was a very severe incident. The plane with the two passengers crashed on the road and caught fire. Firefighters worked on the scene, and when we were able to, we approached. The scenes were very severe. Unfortunately, we located two victims who did not show signs of life, and we had no choice but to pronounce them dead."
Deputy Fire Chief Assaf Abutbul stated: "We identified two people trapped in the plane, and we worked to free them while extinguishing the fire. It was a complex operation because of the amount of fuel in the plane and the complexity of the incident.
Roni Shushan, 55, was a former senior official at the Israel Chemical Company and owned a company at the Lehavim hi-tech park. His wife Lilach, 51, was the deputy CFO of the Lehavim and Dvir Kibbutzim.