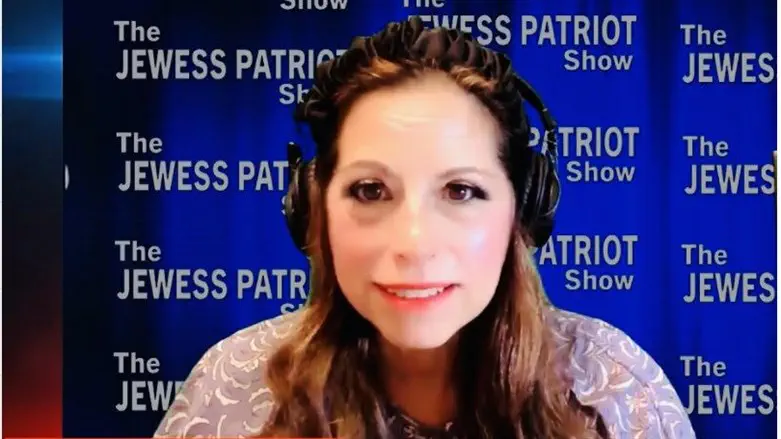 Cindy Grosz
Courtesy
We all saw the news in disbelief. Neo Nazis planned to harass Jews on their Sabbath across the United States, home of the free and the brave.
Hard to believe with so many Jews in high positions in the Biden administration and so many Holocaust survivors still alive who witnessed the European start of Shoah. Many forget that Jew Hatred and the Holocaust didn't start with the final solution and extermination of Jews. It started with the election of Hitler and the government turning within years from a democracy to a totalitarian state. Add to that a failing economy and Nazi propaganda that included:
The Nazis took over total control of the mass media and used them extensively to disseminate their ideology through a special government ministry for propaganda.
The German educational system was used as a tool to teach Nazi ideological messages; schools and youth groups conveyed the ideas of Nazism to the young generation.
The Nazis recruited the cultural and art centers in Germany and used them to portray the Nazi imagery and symbolism. (EC Europa)
Sounds all too familiar in 2023. And not as shocking as too many thought.
Luckily, many within law enforcement, bipartisan collaboration on local, state and national levels by many religious leaders and institutions preplanned security measures that worked to the point of no violence, no death, for Jews in America. (I can't say the same in Israel)

The Reaction
Instead of using the opportunity, for lack of a better word, to strengthen the perception of the seriousness of Jewish hatred, social media influencers and organizations took credit for success and asked for charity.
This isn't Jewish leadership. And that is one of the major reasons Jews are in trouble in New York, Los Angeles and Miami today. And, too many Jews, from all religious affiliations aren't engaged enough in standing up or fighting back, whether or not they are registered to vote as a democrat or republican. (If they are registered at all)
Jewish leadership is when Deborah Lipstadt says "Squad" as many times as she says "Trump." It is sad that as President Biden's Special Envoy to Monitor and Combat Antisemitism, with the rank of Ambassador. In her position of Special Envoy, she leads efforts to advance U.S. foreign policy to counter antisemitism throughout the world. She can't even counter it in her own country.
She has the power to demand legislation, to suggest disciplinary action against those openly attacking Israel, support BDS and miseducate about the Holocaust. This is what she did, however, in a tweet: "Saddened by the continued violence against Jews and thanking the Justice Department…"
Devorah Halberstam, Chair, NYPD Hate Crime Review Panel and the mother of a teenager murdered in a hate crime works for Mayor Adams. I can't believe I am saying this, but more Jews felt safer living in New York under Bill DeBlasio than now with Eric Adams. She has the power on a local level to call out city council members and build bridges among all Jewish constituents. Again, it's the press releases and parties.
It doesn't matter how many Jews hold positions of power if they don't use it wisely and to benefit our entire community.
These leaders should be at the forefront of exposing lies about Israel and the Holocaust publicly everyday. They should introduce actions to counter the hate.
Republicans are no better. When press conferences are organized by officials up for reelection about antisemitism and they don't know the victims or never visited a location of an incident they are using for self promotion, then they are just as guilty. It is worse when newly elected officials don't know the history of some of their grassroots supporters and unknowingly take photos which are reshared through outlets.
Social media wannabe leaders are worse. They photoshop themselves to look perfect but don't know the issues and can't speak about legislation initiatives as proven in their reels. Whenever a day of hashtags are planned on Instagram, very few Jews and even fewer non Jews take a few minutes to participate in the campaign or sign a virtual petition.
Luck of the Day
Saturday, February 25th was the wake up call. I said it in 2015 when activists were fighting against the original Iran Nuclear Deal and I will say it here today in 2023, " We are living like Europe in pre Nazi times and if we all don't start finding common ground for serious action and protections, we will relive the Shoah."
This time, it will be worse. Social media, easier access to worldwide travel and communication and population changes that include more antisemitic cultures equal TIME TO FIGHT BACK:
The Jewess Patriot can now be heard in the Tri state area on WGBB 1240 AM and 95.5 FM on Sunday mornings at 10AM ET in addition to streaming out of Jerusalem Podcasts: Here is the latest episode:
https://jewishpodcasts.fm/cindyscorners