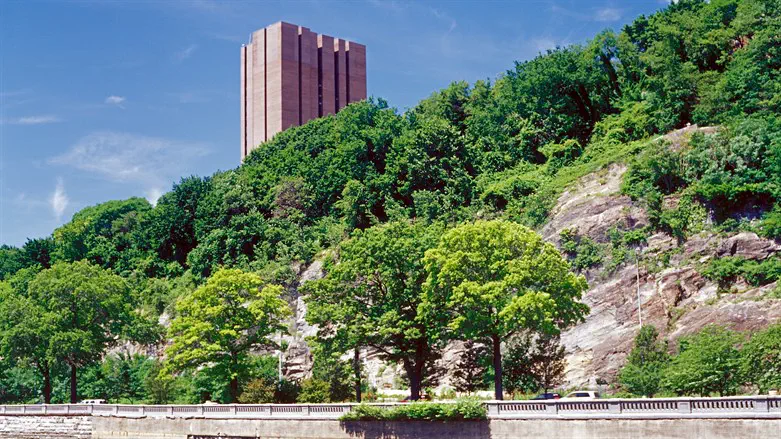 Yeshiva University
iStock
NYC Comptroller Brad Lander on Monday sent a letter to Yeshiva University President Ari Berman, informing him that his office has been monitoring YU's stance towards the YU Pride Alliance, and urged the institution to recognize the LGBTQ group, reported The Commentator, YU's independent student newspaper.
"Your students are alleging that your current practices are discriminatory and in violation of the New York City's Human Rights Law," stated Lander in the letter. "I must urge your institution to change course and offer a secure environment for your LGBTQ+ students and staff to create a supportive space to rightfully express their full selves."
Lander's letter also implied that city funding to the university could be "at risk" due to YU's refusal to recognize the Pride Alliance.
"Our records show that Yeshiva University has received some $8.8 million in City funding since 2010," he wrote. "The University's discriminatory actions may put future funding and associated services at risk."
The city's comptroller acts as chief financial officer for the city and combats corruption, promotes fiscal health and ensures the proper functioning of city agencies.
The letter comes amid a continued legal battle by the YU Pride Alliance to be recognized by Yeshiva University.
In June, the New York County Supreme Court ruled that Yeshiva University must recognize YU Pride Alliance.
In September, the Supreme Court ruled that Yeshiva University is required for the time being to officially recognize YU Pride Alliance.
The sides then agreed to delay the club's recognition while the school filed another appeal.
In October, Yeshiva University announced the creation of a new LGBTQ student group, the Kol Yisrael Areivim Club, which would provide a space for LGBTQ students at the Jewish university to support one another "within the Torah framework".
In December, a New York appeals court ruled that Yeshiva University must formally recognize the group.
The court upheld a judge's ruling that the school did not qualify as a "religious corporation," which would exempt it from prohibitions against discrimination by a place or provider of public accommodation under the New York City Human Rights Law.
Lander's letter comes a month after New York state lawmakers wrote a letter to Yeshiva University demanding an accounting of their use of public dollars, following the university's refusal to recognize Pride Alliance.
"We will continue to defend our students against these false allegations," said Yeshiva University spokesperson Hanan Eisenman. "We have already established a path forward which provides loving and supportive spaces for our LGBTQ students. We kindly ask well-meaning politicians to please learn the facts before attacking our students' Jewish education."