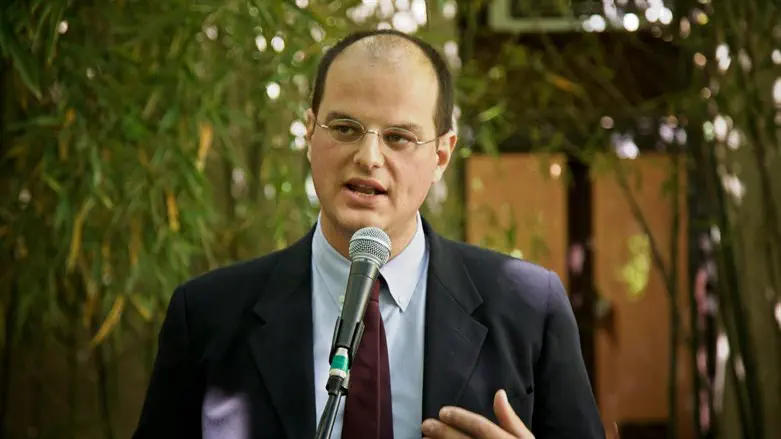 Giulio Meotti
צילום: עצמי
The mayor of
Barcelona
has severed her city's ties with Israel, accusing the Jewish state of "the crime of apartheid against the Palestinian people". Ada Colau's decision puts an end to the 25-year twinning with Tel Aviv.
First there was the decision of the third largest city in the country, Valencia, to embrace the boycott of Israel by proclaiming itself an "Apartheid-Free Zone". The leader of the ruling Podemos party, Pablo Iglesias, called the Jewish State a "criminal and illegal country".
Then the city of Oviedo, capital of Asturias, canceled the concert of the Israeli Netanya Symphony Orchestra, citing "political reasons".
The Cadiz City Council had already canceled an Israeli film festival.
And in Benicassim, near Barcelona, the Jewish musician and reggae star Matthew Paul Miller, aka "Matisyahu", had refused to comply with the request of the music festival management who had tried to force him to produce a video or a written statement in which the singer was supposed to support an Arab-Palestinian state. His performance has been cancelled.
Then there is the first European autonomous region to officially boycott Israel. This is Navarre, where all the Spanish parties except the Popolari voted for the motion inviting Spain to "suspend its ties with Israel".
And the city of Pamplona has declared Israeli officials personae non gratae.
But in the meantime, the mayor of Madrid immediately offered to sign the twinning agreement with Tel Aviv. José Luis Martínez-Almeida, conservative mayor of the Spanish capital, rightly accused his Barcelona colleague of anti-Semitism.
The decision was also contested by El País, the Spanish left-wing newspaper, which writes: "A wrong decision by Ada Colau. In addition to fueling polarization by breaking the twinning with Tel Aviv, what the mayor of Barcelona has ruined is an agreement that also includes Gaza and its inhabitants. We are waiting for Ms. Colau to suspend the various agreements between the city of Barcelona and the cities of countries whose regimes violate human rights on a large scale. For example Shanghai or Shenzen, or the beautiful Isfahan", in Iran.
El Mundo tells us more: "Barcelona is twinned with Dubai, the capital of the United Arab Emirates, an Islamist theocracy. With St. Petersburg and Istanbul. Also, with Havana, Ho Chi Min City and Shanghai".
All liberals, except Israel, in the wonderful wokeworld.
...