Sirens were sounded early Thursday morning, at approximately 4:00 a.m. local time, in Ashkelon, Sderot and other communities located near Israel's border with the Gaza Strip.
The IDF said that six rockets were fired from the Gaza Strip toward Israeli territory. Five rockets were intercepted by the IDF Aerial Defense Array, one rocket fell in an open area.
In retaliation for the rocket fire, IDF fighter jets struck a weapons manufacturing site belonging to the Hamas terrorist organization, located in the central Gaza Strip.
In parallel, a military compound belonging to the Hamas terrorist organization in the northern Gaza Strip which also was used as a naval weapons storage warehouse was struck.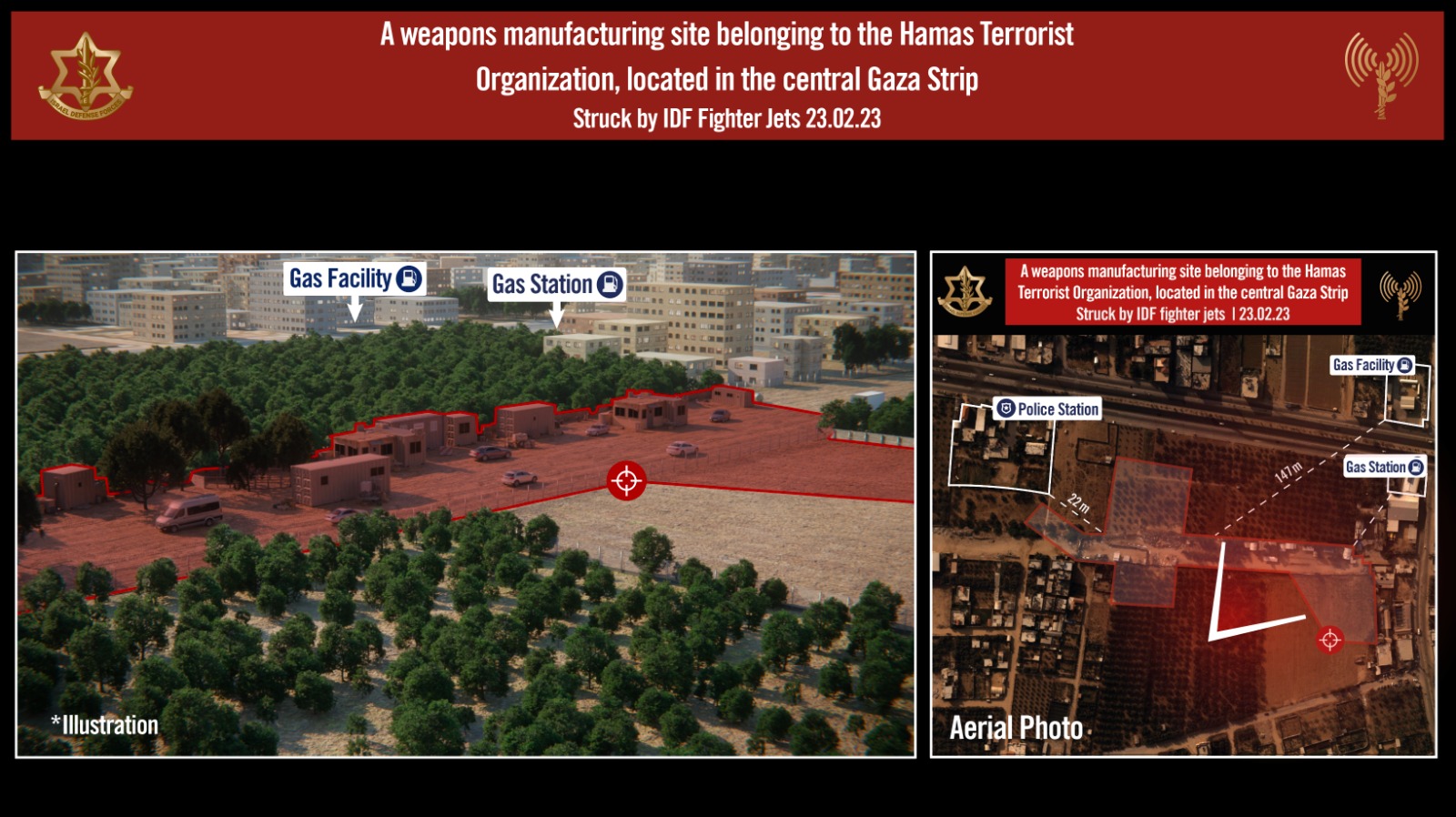 Hamas weapons manufacturing site attacked tonight.
Photo: IDF Spokesperson's Unit
The IDF Spokesperson's Unit said, "The compound is located adjacent to a mosque, medical center, school, hotel and police station. This serves as further evidence as to how the Hamas terrorist organization exploits the civilian population of the Gaza Strip by deliberately placing its assets in the heart of civilian areas."
"This strike significantly harms the capabilities and prevents further weapon acquisition capabilities of the Hamas terrorist organization in the Gaza Strip and specifically in the maritime zone. The IDF holds the Hamas terrorist organization responsible for all terror activity emanating from the Gaza Strip and it will face the consequences of the security violations against Israel," the IDF statement said.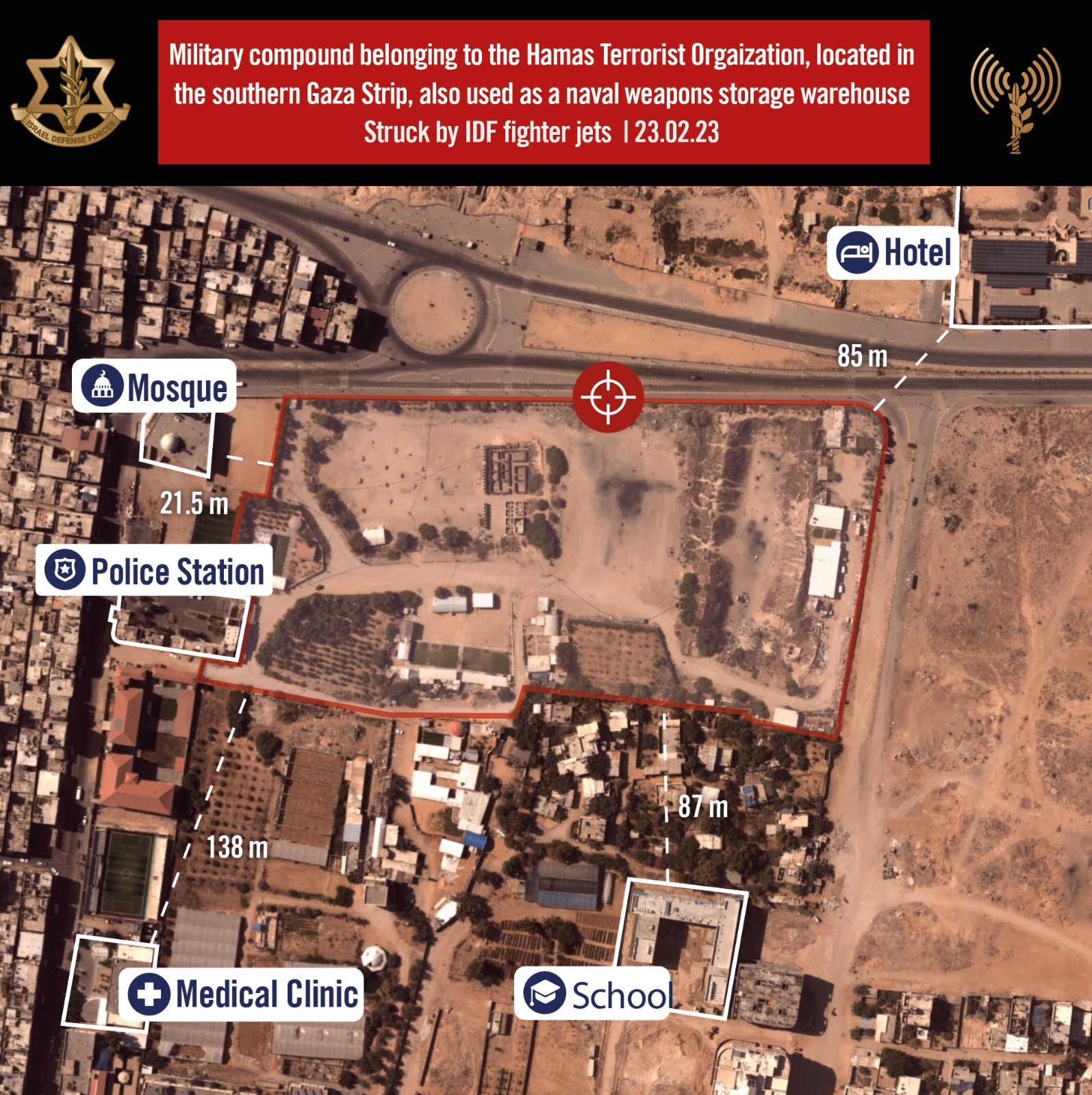 Hamas military compound attacked tonight.
Photo: IDF Spokesperson's Unit
The sirens were sounded hours after Israel's counterterrorism operation in Shechem (Nablus), in which IDF soldiers eliminated ten terrorists, some of whom planned to carry out an attack in the coming days.
The Palestinian Authority's health bureau reported that more than 100 people were wounded in the clashes that broke out between IDF soldiers and terrorists.
Hamas vowed to retaliate for the operation. The spokesman for the military arm of the organization said, "The patience of the resistance in Gaza is running out."
A senior military official said that the defense establishment is preparing for revenge attacks following the operation, and that the number of Palestinian Arab casualties may lead to tensions in the Gaza Strip as well.
The military source added that "if the wanted persons had surrendered, the incident could have ended quickly. Those who were injured and killed were armed terrorists who fired at the forces."