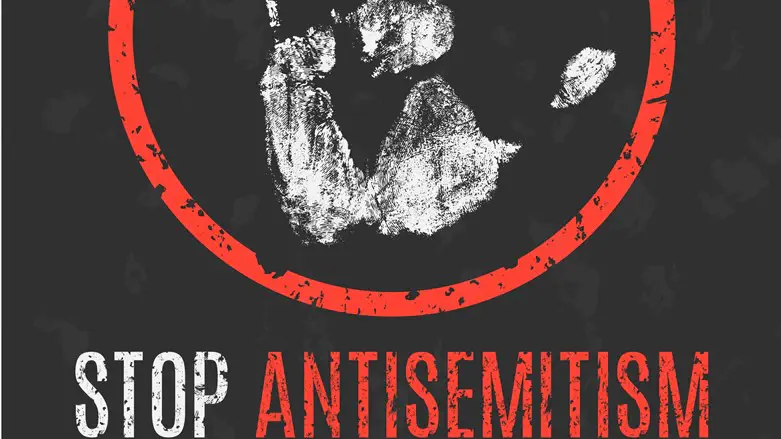 Antisemitism
iStock
A Bulgarian neo-Nazi march that has taken place annually in capital Sofia since 2003 will take place despite being previously banned.
The "Lukov March" is organized and hosted by far-right groups. It consists of a torchlight march honoring Khristo Lukov, the leader of the Nazi-aligned Union of Bulgarian National Legions during World War II.
In 2021, Sofia mayor Yordanka Fandukova and Bulgaria's then-Prime Minister Boiko Borisov worked with law enforcement to ban the far-right march from taking place, Sofia Globe reported.
The European Jewish Congress (EJC) denounced this year's march, scheduled for February 25, and urged all levels of government to enact a ban.
"We call on local and national authorities in Bulgaria to ban the upcoming planned neo-Nazi Lukov March in Sofia, as they did in 2021," EJC said. "This horrendous event promotes and venerates racism and antisemitism. It should not be tolerated in a European capital."
The Embassy of Israel in Bulgaria urged Bulgarian authorities in a Twitter message to prohibit the Lukov March from happening.
"Lukov March is a neo-Nazi procession in honor of a person who propagated antisemitism, xenophobia, hate speech and ideologically stood behind the deportation of Jews from the territories administered by Bulgaria to the death camps," the embassy said in a statement.
In February 2022, four Bulgarian political parties denounced the annual neo-Nazi march, and in 2018, the World Jewish Congress presented then-Prime Minister Borisov with a petition signed by 175,000 people worldwide requesting that the Bulgarian government issue an administrative ban on the extremist rally.
The Bulgarian Prosecutor's Office pledged it would work with other officials to stop this year's march, including holding a meeting with Sofia lawmakers, the Interior Ministry and the State Agency for National Security, according to the Globe.