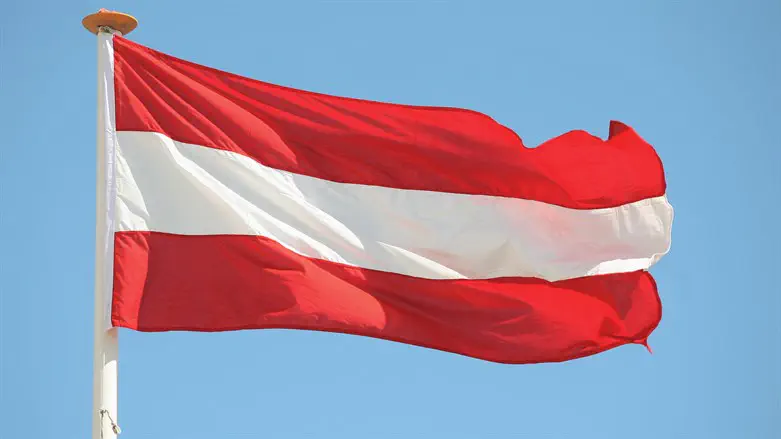 Flag of Austria
iStock
An Austrian has been sentenced to seven-and-a-half years in jail in Iran for spying, Vienna said Tuesday, adding it had summoned the Iranian ambassador, AFP reported.
The foreign ministry had announced the man's detention in October and said it is in regular contact with his family.
"He was sentenced to 7.5 years in prison for alleged espionage, with two years of probation being waived in the case of good behavior," the ministry said.
It found out about the verdict on Monday and summoned the Iranian ambassador on Tuesday to express "our unequivocal protest".
The foreign ministry added that the Austrian ambassador in Iran was able to meet the man during three prison visits since his detention.
At least 17 Western passport-holders are detained in Iran, most of them dual nationals, including two Iranian-Austrians, according to AFP.
While Iran insists all have been subject to proper judicial process, rights groups and supporters say they are innocent, and that they are being held as part of a policy of hostage-taking to extract concessions from foreign governments.
Iran regularly claims to have captured individuals who are accused of spying for Israel, the US, Britain and other countries.
In August of 2019, Iran jailed two people, including a British dual national, for 10 years for spying for Israel.
In June of that year, a former Iranian Department of Defense contractor was executed by Iran for spying for the US government.
Tuesday's news comes as Iran continues to deal with mass anti-government protests sparked by the death of 22-year-old Mahsa Amini last September, after she was arrested for an alleged breach of the country's strict dress rules for women based on Islamic sharia law.
Iran has launched a wide-scale crackdown on the protesters, arresting tens of thousands of people. Hundreds have been killed as authorities violently suppressed demonstrations.