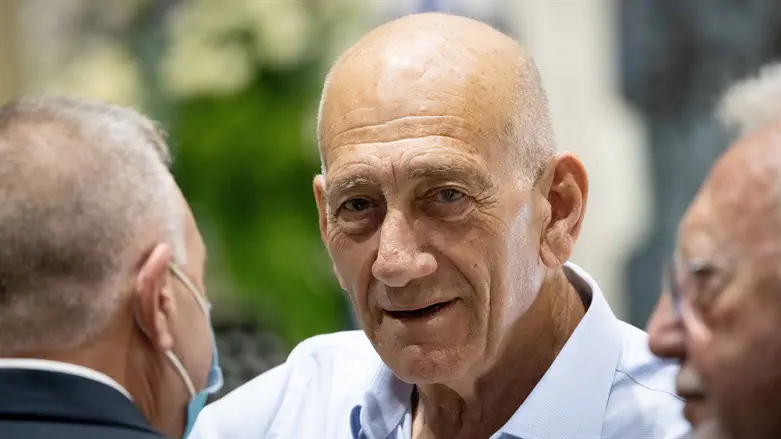 Ehud Olmert
Yonatan Sindel/Flash90
Former Prime Minister Ehud Olmert spoke with Israel's Meet the Press on Saturday and attacked National Security Minister Itamar Ben-Gvir, calling him "a terrorist, hooligan, inciter, mischief-maker, and fire setter."
He also stated: "I rule out insubordinate, but I don't rule out not volunteering to serve an ant-democratic system which incites, curses, and accuses the Chief Justice of causing a terror attack."
He also voiced support for Attorney David Hodak, who said he would not refrain from using live fire "if some would force him to live in a dictatorship and if he wouldn't have any other choice." According to the former Prime Minister, Hodak just chose the wrong word, but he is an Israeli Hero.
Olmert repeated his support for the 2005 disengagement from the Gaza strip and northern Samaria, during which thousands of Jews were uprooted from their homes, "It was a brave and far-reaching move."