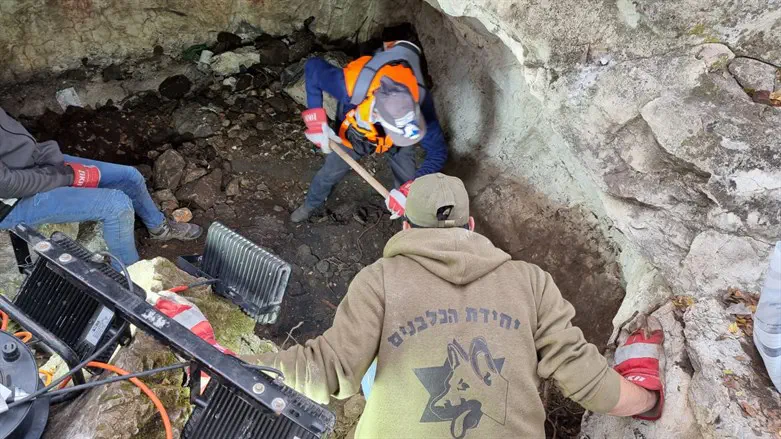 IDU volunteers excavate human remains near meron
Israel Dog Unit Public Relations
Over the last few weeks, the Israel Dog Unit (IDU), a nonprofit specializing in search and rescue, has been searching an area in the Meron region where human remains had been located.
The search comes as part of ongoing attempts to locate multiple people who have vanished in the area, including Avraham Moshe Kleinerman and Moshe Ilovitch, and was conducted alongside Israel Police officers, ZAKA volunteers, and park rangers from the Nature and Parks authority.
After several days spent searching for remains, all findings were transferred to the Institute of Forensic Medicine in Abu Kabir. Thu far, none of the remains have been positively connected to any of the known disappearances in that area.
Searchers recite Kaddish (a traditional prayer for the souls of the deceased) where the remains were found.