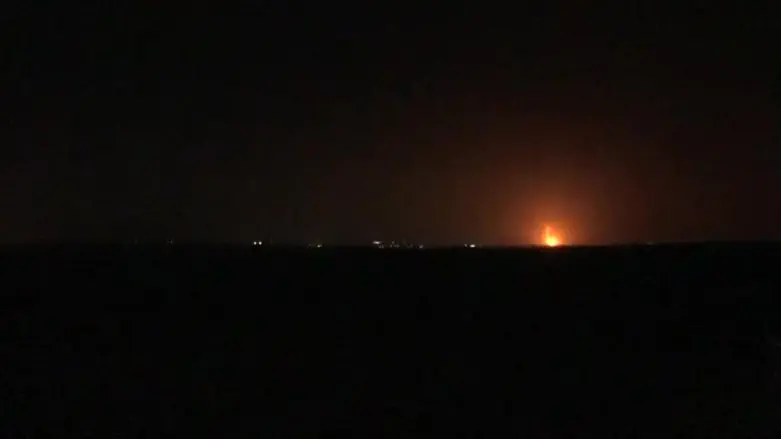 Air strikes in Gaza
Kobi Richter/TPS
IDF fighter jets struck overnight Sunday an underground complex containing raw materials used for the manufacturing of rockets belonging to the Hamas terrorist organization in the central Gaza Strip.
The IDF Spokesperson's Unit said the strikes were in response to the rocket launch from the Gaza Strip into Israel on Saturday, which was intercepted by the IDF Ariel Defense Array.
"This strike will significantly impede Hamas' intensification and armament efforts. The IDF holds the Hamas terrorist organization responsible for all terrorist activity emanating from the Gaza Strip and it will face the consequences of the security violations against Israel," it said in a statement.
Moments after the IDF strike, sirens were sounded in the city of Sderot and the area surrounding the Gaza Strip. Sirens also sounded in Kibbutz Ruhama.
The IDF updated that four surface-to-air rockets were launched from the Gaza Strip. Three of the rockets exploded in the air and one rocket fell in an open area.
In response, the IDF struck military posts belonging to the Hamas terrorist organization along the Gaza Strip.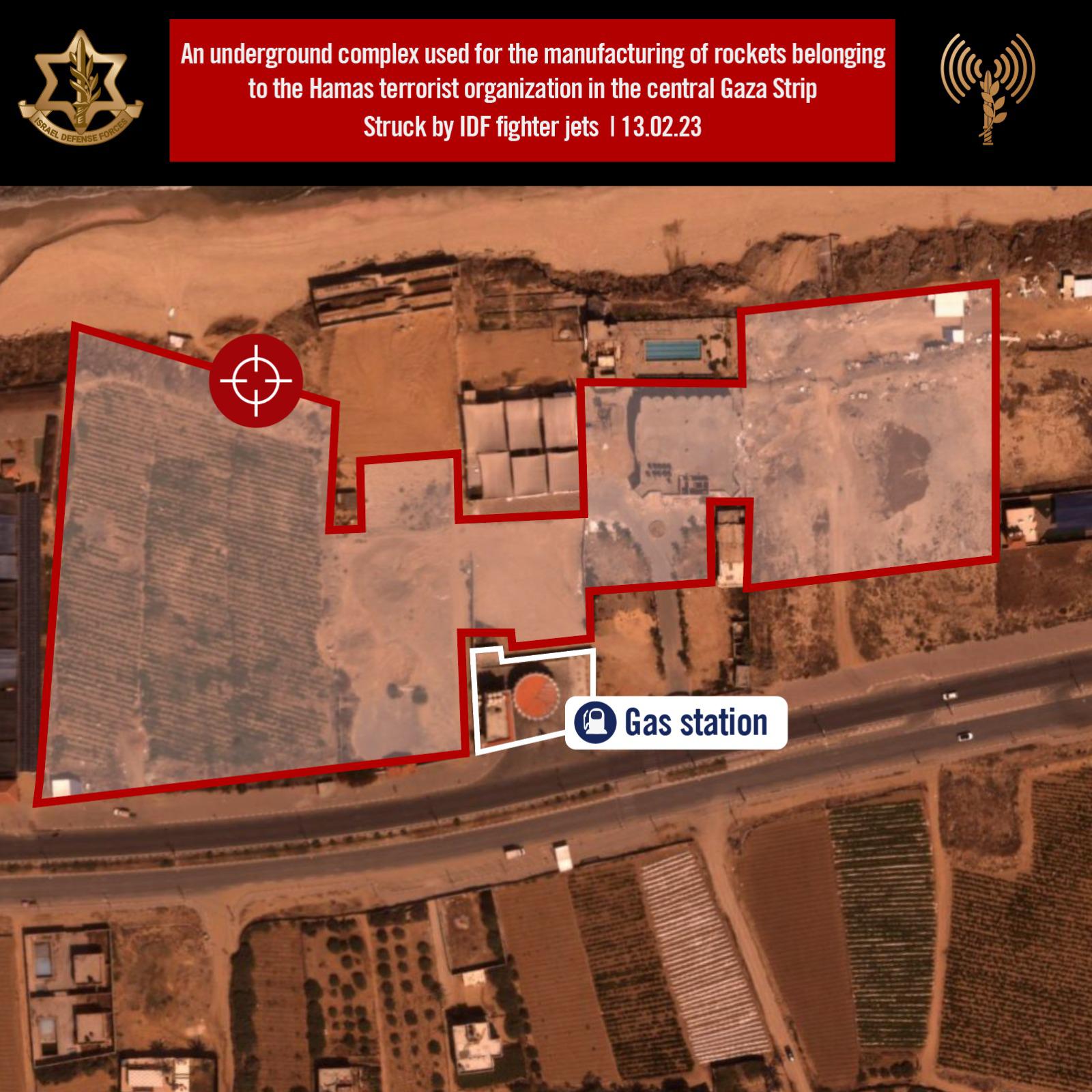 Underground Hamas site attacked overnight Sunday.
Photo: IDF Spokesperson's Unit
The city of Sderot said no rockets exploded within its territory and there were no reports of physical injuries or damages.
On Saturday night, around 7:00 p.m. Israel time, sirens were heard in the Nahal Oz region of Israel. The IDF later confirmed that the Iron Dome missile defense system intercepted a rocket that had been launched from Gaza towards the area.
The IDF initially did not retaliate for Saturday night's rocket attack and it is believed that the political leadership decided not to respond to the rocket fire out of a desire to avoid an escalation, in light of the violence which has claimed 10 Israeli lives in Jerusalem in recent weeks.
Following the decision not to strike in Gaza, Kan 11 News reported that the ministers from the Otzma Yehudit Party demanded, during a cabinet meeting, a response to the rocket attack.
Prime Minister Benjamin Netanyahu replied, "We will respond at the right time, there is no need to chase after populist headlines."