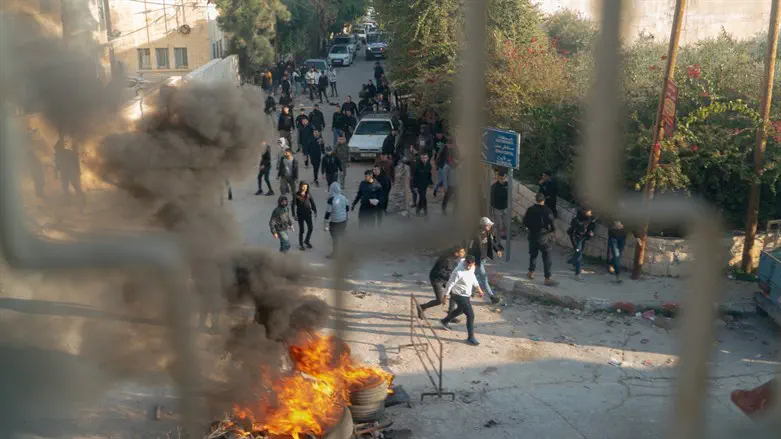 Confrontation in Jenin
IDF Spokesperson
IDF and security forces entered the Palestinian Authority city of Jenin Sunday to arrest a wanted terrorist.
According to PA sources, the IDF arrested Zakaria Zubeidi's brother, Jabril Zubeidi. Zakaria was the former Jenin chief of the Al-Aqsa Martyrs' Brigades terrorist organization and was one of the terrorists who escaped from the Gilboa prison in 2021.
An alarm was activated when the security forces were seen entering the neighborhood, and armed terrorists attacked the soldiers, leading to an exchange of gunfire.
The al-Quds Brigades, the armed wing of the Islamic Jihad terrorist organization, claimed credit for the attack on the security forces.
There were no casualties to the Israeli forces,