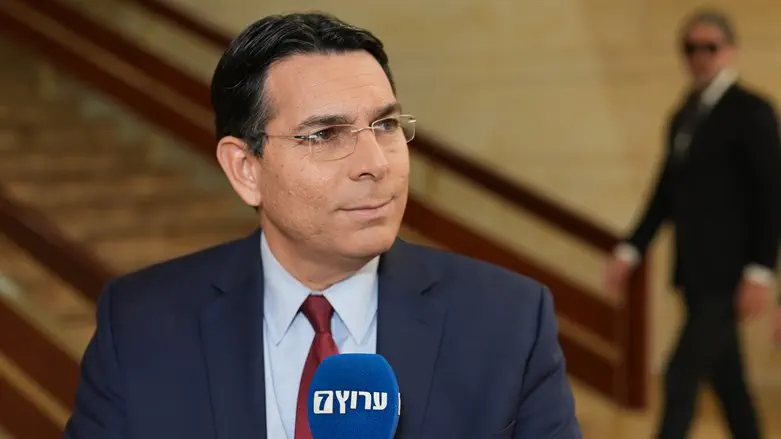 Danny Danon
Israel National News
MK Danny Danon (Likud) on Wednesday submitted a bill that would provide tax benefits to the residents of Judea and Samaria, in the wake of the security risk they are taking due to their place of residence, Israel Hayom reported.
The bill submitted by Danon is, in essence, the realization of a commitment given by the Likud in its coalition agreement with the Religious Zionist Party.
The coalition agreement states that "starting in 2023, the distortion in relation to residents who live in areas with a high level of security risk in Judea and Samaria will be corrected, so that they will be entitled to tax benefits, similar to residents of other threatened towns."
Danon mentioned that, while the tax benefits have been given to towns in northern Israel – including Acre, Tiberias and 11 Israeli Arab cities and villages – a tax benefit to the communities in Judea and Samaria has not yet been promoted.
Danon's first bill in the current Knesset proposes to provide all the residents of Judea and Samaria 25 points that will be calculated as part of the overall scoring for providing tax benefits. The bill guarantees the benefits to towns with a security threat level between 2 and 5, while the coalition agreement stipulated that the benefits will only be given to towns with a threat level 3 and above.
"The areas of Judea and Samaria are prone to a constant calamity of terrorist incidents and terrorism," the explanatory notes to the bill state. "The State of Israel has a clear interest in the settlement of Israelis anywhere in Judea and Samaria. This is the birthplace of the Jewish people in the historic Land of Israel. The bill proposes to stop the existing discrimination against residents of Judea and Samaria and to equate those living in towns with a high level of risk to similar towns in the south and north."
"The settlement has been facing continuous terrorism for many years. It must be encouraged, among other things, through the provision of tax benefits," the notes say.
A bill identical to Danon's was submitted in the 20th Knesset by Bezalel Smotrich, who currently serves as Minister of Finance.