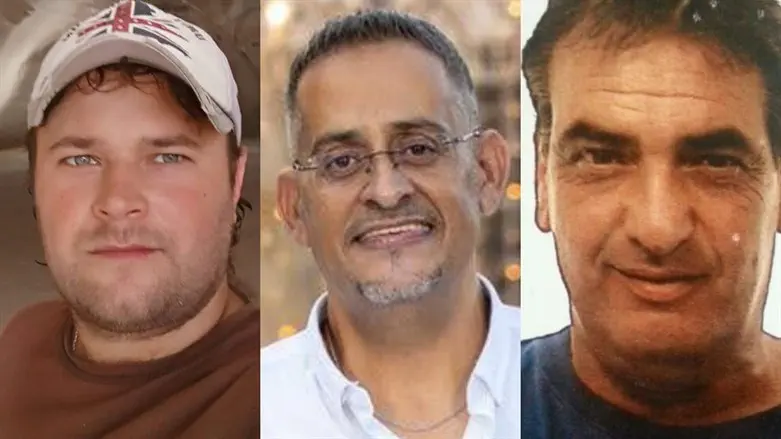 Victims of terrorist attack near Ariel
Courtesy of the families
The head of the IDF's Central Command on Wednesday signed confiscation and demolition orders for the houses of terrorists Younes Hilan and Mohammed Souf lived.
Hilan carried out a stabbing attack in the Palestinian Arab village of Al Funduq, in which he murdered Shalom Sofer. Souf carried out a combined terrorist attack in the Ariel industrial area in which he murdered Tamir Avichai, Michaeli Ledigin and Motti Ashkenazi.
Before that, the IDF announced its intention to demolish the apartment of the terrorist who carried out the attack in the Neve Yaakov neighborhood of Jerusalem and murdered seven people.
The commander of the Home Front Command extended the temporary confiscation and sealing order of the terrorist's apartment after examining and considering his family's petitions, and deciding to reject them.