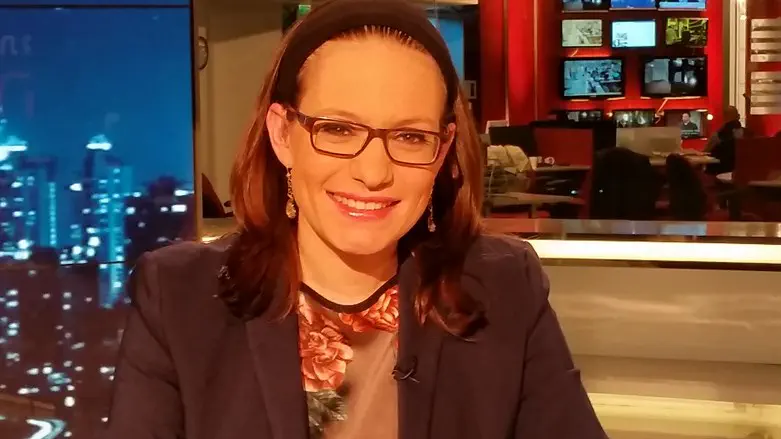 Sivan Rahav-Meir
Courtesy
Renowned Israeli journalist and educator Sivan Rahav-Meir is set to deliver the keynote address at the 33rd International Conference of Chabad-Lubavitch Shluchos on February 12, which unites many of the 5,718 Chabad women emissaries serving as leaders in Jewish communities across the globe.
Beginning on February 8, the conference will unite Jewish women leaders from all fifty US states and over one hundred countries in Brooklyn, New York. They will recharge and learn from one another in dozens of workshops and focus groups. The program culminates with a gala banquet on Sunday, February 12, at the New Jersey Convention and Exposition Center in Edison, New Jersey.
Looking ahead to her keynote address, Sivan Rahav-Meir notes that although she has hosted major Israeli television shows and interviewed Prime Ministers in her distinguished career, this talk will be an exciting first for her.
"Typically, a speaker hopes to inspire the crowd," she says, "but these women devote their careers to uplifting others and taking active roles in their communities." "It's a true privilege," she adds, "because these five thousand women represent millions of Jewish women worldwide—truly the whole Jewish world."
Herself deeply influenced by the Lubavitcher Rebbe's message of outreach, Rahav-Meir views her work boosting Jewish values in Israeli media as a "shlichut"—mission. She hopes to urge the Chabad emissaries to share the torch of Jewish leadership with their community members. "We need Chabad's work to be contagious," she says. "There are fourteen million Jews, and six thousand women is a good start, but it's not enough."
She also hopes to draw on her experience in media to address the potential social media presents to further Chabad's work. "The Rebbe told us that technology is created to share the light of Judaism with the world," she says. "Chabad is all about a personal connection, and we must capitalize on the opportunities social media presents."
Celebrating the once-in-seven-years Jewish year of Gathering, this year's Conference expects to see record numbers. The program also highlights the leadership role Chabad Shluchos have come to serve in their communities. One achievement on display is the construction of one-hundred-twenty mikvaot, the ritual baths at the center of Jewish family life, in Jewish communities where there never was one before, an expression of the ritual's recent rise in popularity.
The gala banquet will also feature a keynote address from Chabad Emissary Miriam Moscowitz of Kharkiv, Ukraine, who braved bombings and wartime conditions to stand by her community's side and provide invaluable aid since the outbreak of war pushed her city to the brink.
For Rabbi Moshe Kotlarsky, Chairman of the International Conference of Chabad Emissaries, Sivan Rahav-Meir's address is a fitting testament to an individual who draws inspiration from Chabad's ethos. "Mrs. Rahav Meir sees her influence as a chance to influence others for good," he says. "Her perspective helps us realize that we can empower our communities to join us in making a positive difference for the future of the Jewish people."