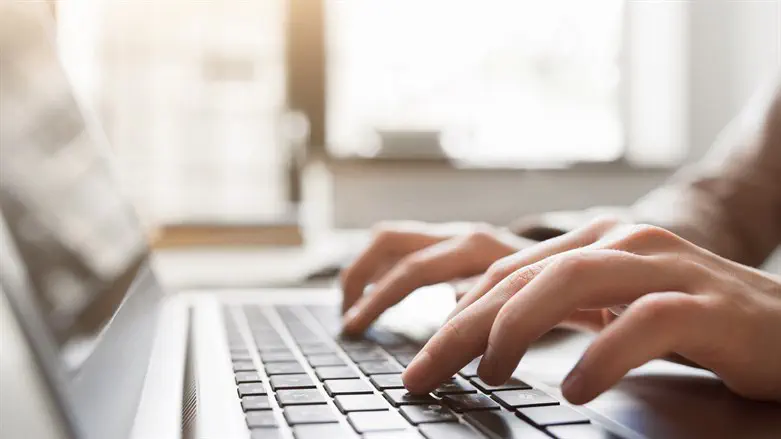 Computer
Istock
A new report by the ADL concluded that deplatforming extremist websites was an "effective tactic" to decrease online antisemitism and hate.
The organization described deplatforming as a way to remove the infrastructure underpinning the online presence of extremist content.
The report, which was released to mark Internet Safety Day, found that the strategy can reduce the online reach of extremists.
"Bad Gateway: How Deplatforming Affects Extremist Websites" highlighted that fighting extremism online requires not only better content moderation and more transparency from social media companies, but also cooperation from infrastructure providers like Cloudflare, GoDaddy, and Google.
"Internet infrastructure companies like Cloudflare and GoDaddy have repeatedly provided services to extremist websites, including those that have incited offline harassment leading to targets receiving death threats and being forced to flee their homes," said Yael Eisenstat, the vice president of ADL's Center for Technology and Society.
"These internet service providers have flown under the radar of public scrutiny for too long. It's time for these companies to step up and ensure they are not helping extremists to reach new audiences with hate and harassment."
According to the ADL, the report "demonstrates how deplatforming is effective, making it harder for extremists to spread their ideologies, recruit adherents, and profit from hateful content. And it shows how unexpected deplatforming makes it more difficult for extremist websites to build and retain followers."
The report described that with certain sites, such as the neo-Nazi website The Daily Stormer and message board 8chan, the negative impact of the deplatforming on domain rankings was "immediate and significant." The Daily Stormer struggled to continue after being hit with reoccurring domain removals and was forced to change top-level domains 17 times.
"Even if the task of deplatforming bad actors is tedious and imperfect, it is necessary to support the millions of users who follow the rules and wish to use the internet in peace. It is time to call on internet infrastructure providers to do their part to stop hate," the report said.
The ADL called on advocacy groups to "wage sustained pressure campaigns to persuade infrastructure companies to drop clients whose sole purpose is to be a platform for hate, especially if they take no steps to mitigate the hate or specific people are targeted."
It also urged infrastructure providers to have "comprehensive anti-extremism policies" that are fully enforced.
"They also need to work in coalition to track bad actors inciting hate," the ADL said. "Their coordination is the only way to ensure extremist websites cannot flourish online."