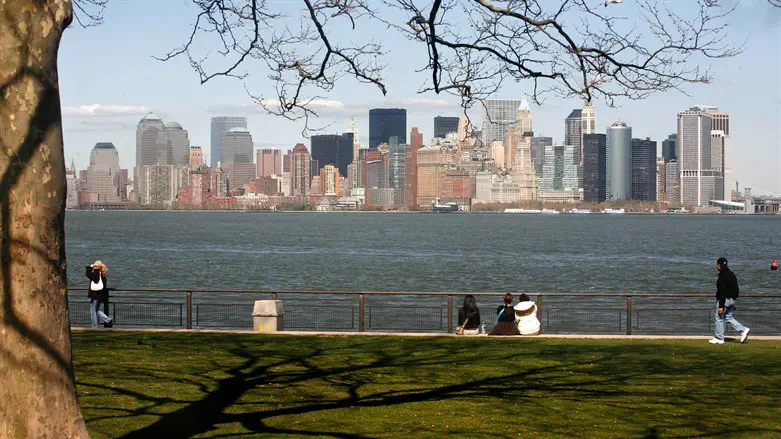 Lake (illustrative)
Photo: Nati Shohat / Flash90
A boy who had fallen through a frozen lake was rescued on Monday by Jewish emergency service agency members in New York.
The youth fell through the ice and into the sub-zero water of Lake Suzanne in Monsey, New York while playing with a friend. Arriving quickly, the Rockland Hatzolah and Chaverim were at the scene to help save the boy's life, according to Monsey Scoop Status.
The accident occurred after the boy and another child went out onto the ice of the frozen lake. The ice sheet they were playing on cracked. One of the boys made it back to shore but the other became trapped on the cracking, unstable ice.
As the ice disappeared around him, he fell into the lake and began to struggle for his life in the freezing water.
A passerby witnessed the boy drowning and called Haztolah. He then jumped into the water to rescue the boy. A bus driver also stopped his school bus, which was full of students, and joined in the rescue effort.
Rockland Hatzolah and Rockland Chaverim volunteers quickly arrived to help save the boy's life.
Unfortunately, they could not get the child out of the frigid water. They called in another Chaverim member who brought a ladder, which they used to place the boy on and pull him out of the icy river. The men who were still in the water were rescued with ropes used to drag them back to shore.
The boy was examined by Haztolah at the scene and then taken to a nearby hospital.