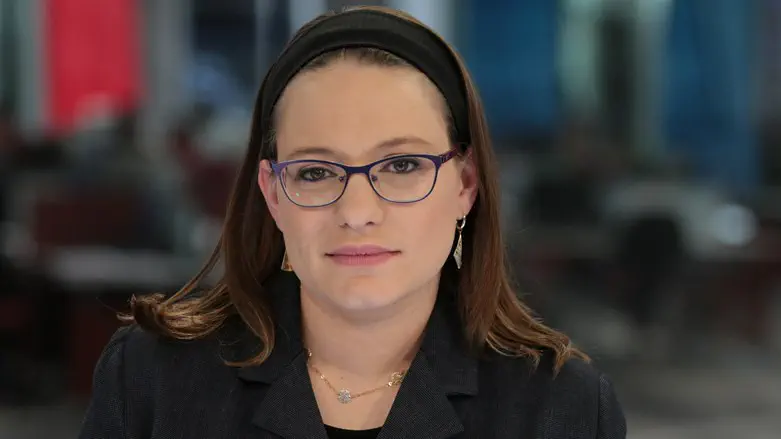 Sivan Rahav-Meir
צילום: אייל בן יעיש
* Translation by Yehoshua Siskin
Oh what a beautiful world G-d created
Rabbi Zevik Harel wrote the following about the special day of Tu B'Shvat celebrated yesterday, but his message is relevant for every day::
"If we could only raise our heads a little bit from where they hover over our cell phone screens, we would see what a wonderful world it is in which we live. God could have created a world where we feed ourselves from capsules that contain all the vitamins we need. We would swallow them like medicine, once or twice a day, and that would be it.
But, as we say in grace after meals, God chose to create the world with *'grace, lovingkindness, and mercy,'* with flavor, color, and fragrance. He created the banana with its unique texture, the mango with its enticing tropical taste, the date with its concentrated sweetness, and the guava with its special scent that is unmistakable as long as you don't hold your nose. Moreover, every fruit and vegetable contains a long list of nutritionally rich ingredients.
We should always have this awareness, but once a year, today on Tu Bishvat, a wonderful opportunity comes our way to be enthralled. To gaze at and appreciate the incredible ingenuity found in creation, to spread its fruits on the table, and between bites -- one sweet and the next tart -- to express thanks for the abundance that sustains us. And continue to do so every day of the year.
What do we do about what we hear?


Everyone read about it in the news. Everyone spoke about it day and night. But only one person got up and did something. This week's Torah portion begins with these words: "Yitro, Moshe's father-in-law, the chieftain of Midian, heard all that God had done for Moshe and for Israel, His people."

Yitro hears about the Exodus of the children of Israel from slavery to freedom and cannot remain as he was before, indifferent to the astonishing news. He is moved to action: "And Yitro, Moshe's father-in-law, came." He comes to join the nation of Israel.

In the Song of the Sea in parashat Beshalach, the Torah describes how the nations reacted with fear and trembling to news of the Exodus. Millions of people followed this drama. But did this stir them to change? No. Only Yitro heard -- and changed.

Vast amounts of information compete for our attention. Every day we are subjected to a glut of news, but how many of us are moved by any of it to do something?

For example: In hearing about the recent earthquake in Turkey, did we consider that something similar could happen here? We could easily ignore what occurred and just continue as though nothing had happened. But we could also react by checking the stability of our buildings, praying for the recovery of the injured, and of course stopping for a moment to think about the fragility and the meaning of life.

The story of Yitro raises a most pertinent question: What do we do about what we hear?