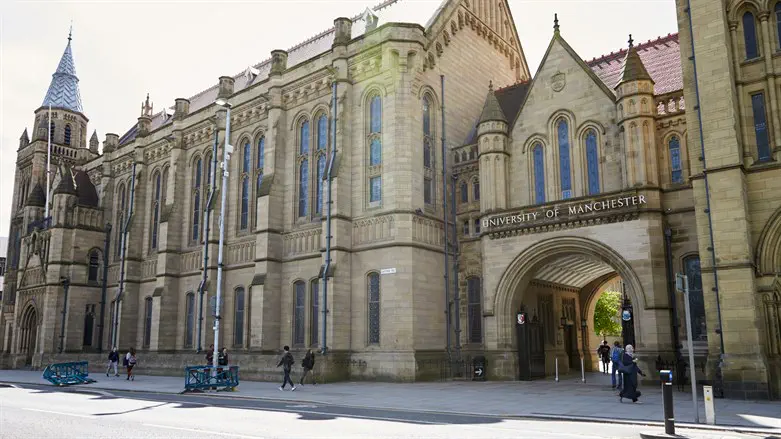 UK university campus (stock image)
iStock
The University of Warwick's student union has left the British National Union of Students (NUS) over its antisemitic problem.
The move by the local student union came shortly after a report described the NUS as a "hostile environment for Jews," the Jewish Chronicle reported.
The Warwick student union's motion slammed the NUS for its failure to address complaints for nearly two decades by Jewish students and Jewish campus organization, as well as politicians, and for inviting "a guest with historic antisemitic comments" to one of its events.
The January report into the NUS found that the organization failed in its duty to protect Jewish students for nearly two decades.
The 108-page investigation by lawyer KC Rebecca Tuck charged that the NUS allowed a "hostile environment" for Jews to fester for 17 years in contravention of the Equality Act of 2010.
The report found that in seven out of eight alleged antisemitic incidents attributed to NUS officials it studied, "classic antisemitic tropes… and references to Hitler and Nazism were made when commenting on Israel."
It also found that in one instance, the NUS refused to listen to a Jewish student who said that a student leader had urged at a meeting for a "final solution" on Jewish members on the organization's Anti Racism Anti Fascism committee.
The report also examined the events leading up to the firing of former NUS President Shaima Dallali.
Dallali was fired by the student union in 2022 after a moths-long antisemitism probe, including an investigation into past antisemitic tweets.
The Warwick student union will leave the NUS but will remain part of the NUS Charity. The NUS Charity broke off from the main NUS body in 2020.
The union's resolution described NUS as a "failing political arm." It also said: "The NUS has failed to protect minorities from abuse through divisive rhetoric and lack of zero tolerance and condemnation for hate speech."
"Warwick SU, and any national student union it belongs to, must have zero tolerance against bigotry towards any individual, minority group and other protected characteristics, and require the same of elected individuals and guests… Warwick SU, and any national student union it belongs to, should prioritize the day-to-day issues students face, such as requesting financial support following increasing living costs."
It added: "The NUS's constant failure over allegations of bigotry and their detachment from key student concerns, as shown by successive low turnout, has left the union without credibility to many students from various backgrounds and politicians from across the spectrum, endangering the success of any future lobbying by NUS UK... collective power of students remains important, and a sustainable alternative model of national cooperation between student unions should be explored."