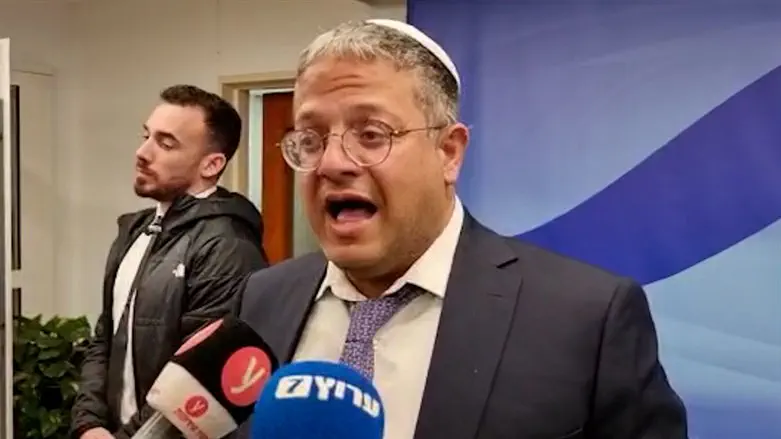 Ben-Gvir
Israel National News
Defense Minister Yoav Gallant and National Security Minister Itamar Ben-Gvir have agreed on the termination of the service of IDF conscripts in the security wings of Israeli prisons. Under the agreement, the current orders keeping male and female soldiers from being forced to serve in wings where terrorists are held will be made permanent in the next six months.
In the announcement Sunday, it was stated that "Ministers Gallant and Ben-Gvir share the position that there is an immediate need to stop the placement of soldiers in the prisons, in light of the suspicions of the serious rape incident that occurred in the Gilboa prison and the alarming data presented in the State Comptroller's report, regarding a large number of sexual harassment and assault incidents involving female guards who served in the security wings of the prison service during their military service."
It was also agreed that during the next six months, the National Security Ministry would ensure that permanent prison guards replace the conscripts in security wings.
In addition, the Defense and National Security Ministers agreed that the placement of IDF soldiers among the Israel Police would be continued for another three years in light of the important role this policy plays in maintaining Israel's national security.
The proposal will be submitted for approval at the next cabinet meeting, after which it will be approved by the Foreign Affairs and Security Committee in accordance with the provisions of the law.