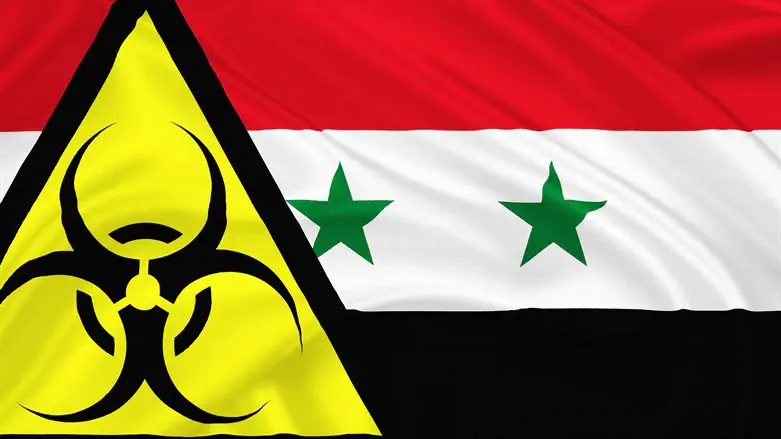 Chemical warfare in Syria
iStock
Syria on Thursday dismissed the global chemical weapons watchdog's statement, which said that investigators had found "reasonable grounds to believe" the Syrian air force dropped two cylinders of chlorine gas in 2018 on then-rebel-held town of Douma, The Associated Press reports.
The Organization for the Prohibition of Chemical Weapons (OPCW) last week produced a detailed report following a fact-finding mission that investigated the April 7, 2018 attack, in which 43 people were killed.
Syria's permanent representative to OPCW, Ambassador Milad Atieh, told reporters on Thursday that the OPCW has been biased towards "Western positions."
"The OPCW's report relied mostly on information obtained from countries hostile to Syria and some other media and social networking sites run by terrorist organizations," he said. "The report contained false accusations aimed at increasing pressure and escalating Western positions hostile to Syria."
Atieh claimed the report's methodology had "serious irregularities and defects" and false accusations that impacted its credibility, though he did not give any examples or offer evidence to support his statement.
Syria's foreign ministry said on Saturday that the OPCW lacked any evidence and denied the allegations in it.
Syria regularly denies having any connection to chemical weapons attacks in Syria and has rejected past OPCW investigations into its chemical attacks as "fabricated".
The OPCW has several times released reports finding that chemical weapons were used on civilians in Syria. However, it did not explicitly say those attacks were carried out by the Assad regime until a report released in April of 2020.
In March of 2019, a report issued by a fact-finding mission from the watchdog that found "reasonable grounds" that chlorine was used in a deadly attack on the eastern Damascus suburb of Douma in 2017.
In April of 2021, the global chemical weapons watchdog stripped Syria of its voting rights as punishment for the poison gas attacks.