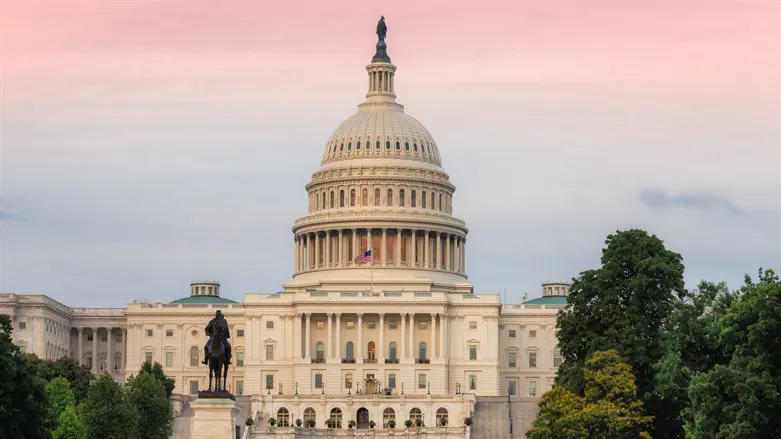 House of Representatives
iStock
A House resolution with 32 sponsors, including New Jersey Democratic Rep. Josh Gottheimer, was put forward on Thursday "recognizing Israel as America's legitimate and democratic ally and condemning antisemitism."
The resolution noted that "antisemitism is one of the oldest forms of hatred, predates the founding of the Nation, and has led to killings of Jews throughout time, at home and abroad."
It condemned the "libelous assaults on Jewish Americans and their integrity as a community" along with the "increasing frequency, public figures, government officials, and celebrities use their pulpits to spread hateful, antisemitic views."
It went on to say that "America's involvement in the Middle East and alliance with the United States' legitimate and trusted partner and ally, the Jewish and democratic State of Israel, cannot be misconstrued for lack of trust or commitment to the United States."
It called on the House to reject "hate, discrimination, and antisemitism in all forms, including antisemitism masquerading as anti-Israel sentiment"; to stand in unity with the Jewish community in the US and globally against rising antisemitism; and to condemn antisemitic tropes, including claims of dual loyalty, control, and other conspiracy theories "antithetical to American values."
Gottheimer has in the past been involved with multiple statements and resolutions against antisemitism and in support of Israel.
In 2019, along with Rep. Lee Zeldin (R-NY), he introduced a bipartisan resolution condemning rocket attacks and supporting Israel's right to defend itself.
In February 2022, he was one of nine Democratic lawmakers who issued a statement denouncing the Amnesty International report which accused Israel of apartheid against Palestinian Arabs.
In January, he re-introduced the Hamas International Financing Prevention Act to sanction all financial backers of Hamas.