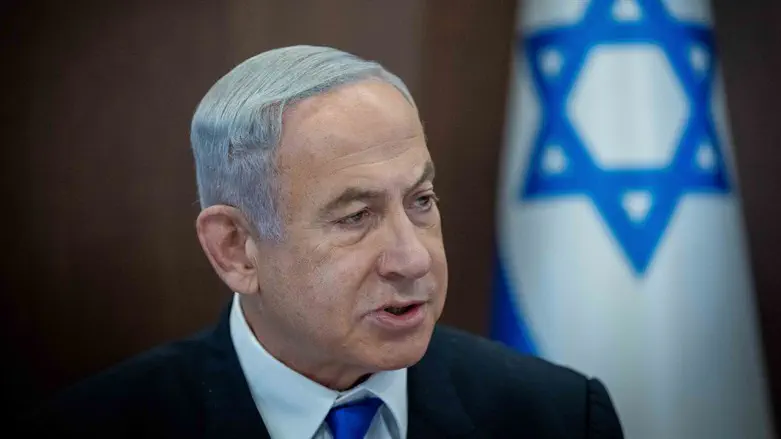 Benjamin Netanyahu
Yonatan Sindel/Flash90
Prime Minister Benjamin Netanyahu informed the Supreme Court that he rejects the opinion of Attorney-General Gali Baharav-Miara expressed in a letter she sent to him Thursday afternoon, in which she ordered him not to involve himself in any way in his government's proposed legal reforms due to "conflict of interest" resulting from his own criminal trials, which are still in process.
Netanyahu said that the attorney general's position is unacceptable to him and he requested that he be allowed to submit a detailed response in two weeks' time.
In her letter, Baharav-Miara wrote to Netanyahu: "In your role as prime minister, you must refrain from initiatives involving the legal system within the framework known as 'the legal reform.'"
"This is due to the reasonable suspicion of a conflict of interests between issues pertaining to the legal proceedings against you, and the array of legislative initiatives and their substantive components" that the government is advancing in its package of legal reforms, she added. "This includes any direct or indirect action or instruction through others, including the involvement of officials serving in your office as political appointees."