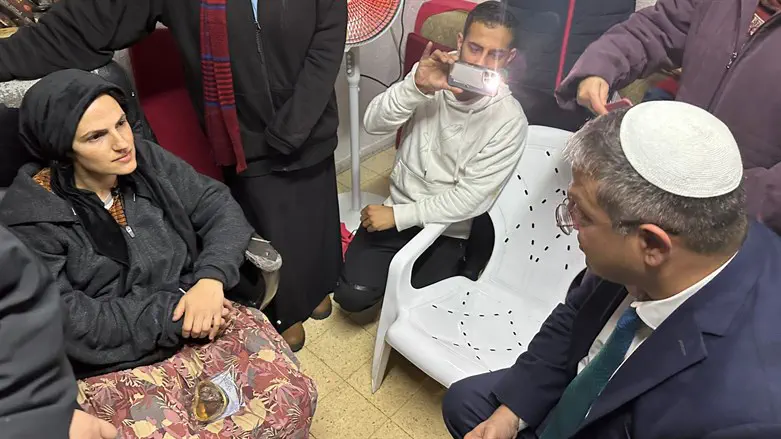 Ben Gvir at the home of Morali family
No credit
National Security Minister Itamar Ben Gvir on Wednesday evening paid a condolence visit to the family of 14-year-old Asher Natan Morali, who was murdered in the terrorist attack in the Neve Yaakov neighborhood last Friday night.
The minister said to the family, "What a sweet boy, no one can understand what you are going through, and I am here on behalf of the entire people of Israel to be with you at this difficult time."
The minister added, "The terrorists wanted to break our spirit, they wanted to break the people of Israel. It won't work. We will continue to live here. We must at the same time fight an all-out war against terrorism. It will not bring back Asher Natan, but it can save the next child."
Meanwhile, Jerusalem City Council member Yonatan Yosef is currently promoting a to name the new light rail station in the Neve Yaakov neighborhood "Hashiva (lit. the seven) Station" in memory of the seven people who were murdered in the attack in the neighborhood.
Yosef, who serves as chairman of the commemoration committee, spoke with some of the family members who expressed their approval for the move. The station is expected to open at the end of May.