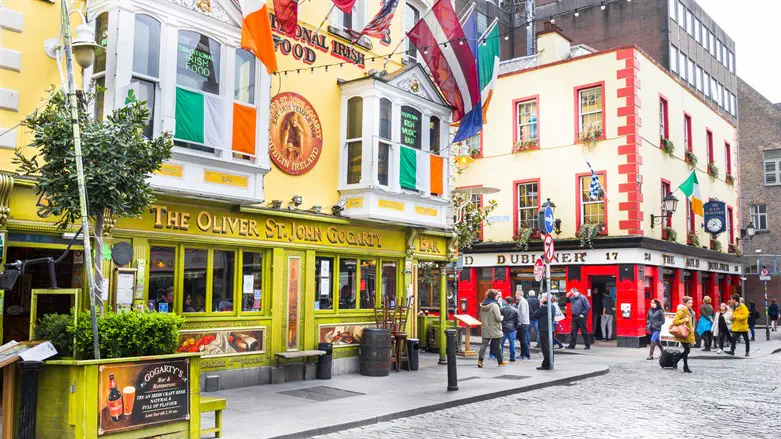 Dublin, Ireland
iStock
Irish Prime Minister Leo Varadkar issued a warning about the rise of antisemitism and Holocaust denial and distortion in Ireland, according to the Irish Times.
At a Holocaust memorial event, Dublin's Mansion House, Varadkar denounced far-right rhetoric in the country, stating: "Many people in Ireland are rightly concerned about the rise of disinformation, antisemitism, all forms of racism and the trend towards Holocaust distortion and denial."
Varadkar added that in 2023, it was more important than ever to speak about the tragedy of the Holocaust.
"Peace is fragile. The rule of law, democracy and human rights must be actively protected. Vigilance remains the price of freedom. The need to be ever vigilant, to truly understand the extent of the dangers of dehumanizing individuals," he said.
"Every year we must stop, pause and reflect. Ireland remains committed to Holocaust remembrance and to fighting antisemitism and racism wherever we see it," Varadkar tweeted after the event.
The chair of Holocaust Education Ireland, Thomas O'Dowd, also spoke at the event. O'Dowd talked about the need to counter the role of far-right figures in promoting antisemitism along with Holocaust denial and distortion.
As part of Ireland's effort to tackle hate and incitement, in July 2022, the government announced legislation aimed at curbing online hate speech.
Irish Minister for Justice Helen McEntee said that the Incitement to Hatred and Hate Crime Bill will strengthen the ability of authorities to secure hate crime convictions, Irish Central reported.