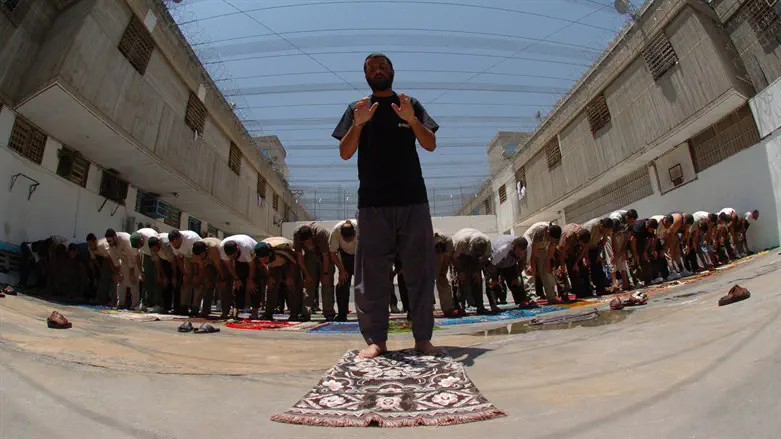 Terrorist prisoners
Nati Shohat/Flash 90
The Palestinian Arab terrorist organizations Hamas and Islamic Jihad sent a message to Egypt and the United Nations, who are mediating between them and Israel, that "the attacks against the Palestinian prisoners in the prisons of the Israeli occupation will result in an explosion of the situation in the region."
Citing "authorized Palestinian sources", the Al-Araby Al-Jadeed newspaper reported on Tuesday that the Palestinian Arab organizations are closely monitoring what is happening in the prisons in Israel, in view of the stated intention of National Security Minister Itamar Ben Gvir to worsen the imprisonment conditions of the terrorists.
The terrorist prisoners on Tuesday began escalating the protest measures amid allegations of harm to Palestinian Arab women in Damon Prison, which included the use of tear gas and pepper gas.
Terrorists were transferred to solitary confinement after expressing joy over the shooting attack in the Neve Yaakov neighborhood in Jerusalem this past Friday, in which seven Israelis were murdered.