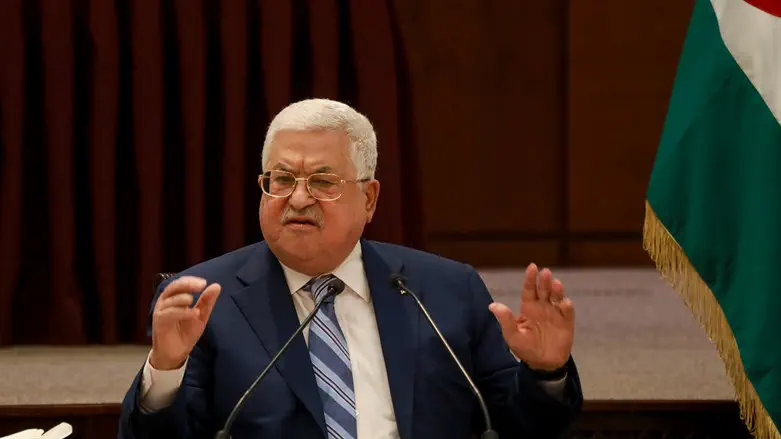 Mahmoud Abbas
Flash 90
Palestinian Authority (PA) chairman Mahmoud Abbas on Tuesday met US Secretary of State Antony Blinken in his office in Ramallah.
In his conversation with Blinken, Abbas placed the responsibility on Israel for the escalation in Judea and Samaria and claimed that the latest incidents occurred because of "Israeli policy that harms the two-state solution and which is contrary to the agreements signed with it."
Abbas also said that "this policy is possible due to the lack of international activity to end the occupation and settlement, and the non-recognition of the Palestinian state and approval of full membership for it in the United Nations."
"The opposition to the Palestinian move at the International Criminal Court and international forums to protect the Palestinian people encourages the 'Israeli occupier' to continue committing crimes and violating international law," he claimed.
"We have taken a number of decisions that we have begun to implement in order to protect the interests of our people," Abbas said, in reference to the PA leadership's decisions last week to stop security coordination and turn to the UN Security Council and the International Court of Justice in The Hague following the counterterrorism operation in Jenin that PA officials describe as a "massacre ".
The PA chairman emphasized that a complete cessation of Israel's unilateral actions that violate the written agreements and international law is the basis for returning to the diplomatic horizon.