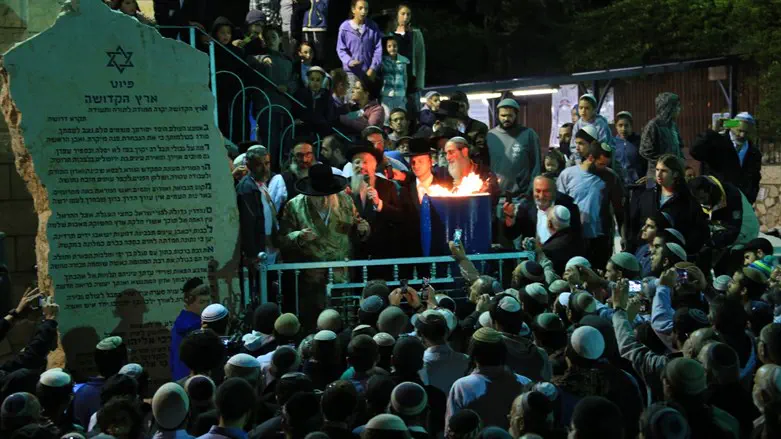 Lag B'Omer celebration
Hillel Tenenbaum
The Ministry of Religious Services and the Ministry of Jerusalem held a working meeting today (Tuesday) to pass the responsibility for the traditional Lag B'Omer celebrations in Meron from the Ministry of Religious Services to the Ministry of Jerusalem.
The meeting was chaired by the Minister of Religious Services Michael Malchieli and the Minister of Jerusalem Meir Porush, and attended by the directors of various offices within the two ministries, as well as numeral professional advisors.
Minister Malchieli thanked Minister Porush for accepting the responsibility for the celebrations in Meron and clarified that he instructed all the employees of the ministry to provide all the necessary assistance for the success of the event.
Minister Porush thanked Minister Malchieli for holding the meeting and the orderly transfer of responsibilities between the ministries, wished him much success in the celebrations, and clarified that he intends to work in cooperation with all relevant government officials to bring them to a successful conclusion despite the relatively limited time before they are to take place.
During the meeting, many professional issues came up, starting with budgetary issues, legal advice for the project's activities, coordination between the government ministries related to the issue, the relationship with the National Center for the Holy Places, the production of the event, handling the infrastructure, and more.