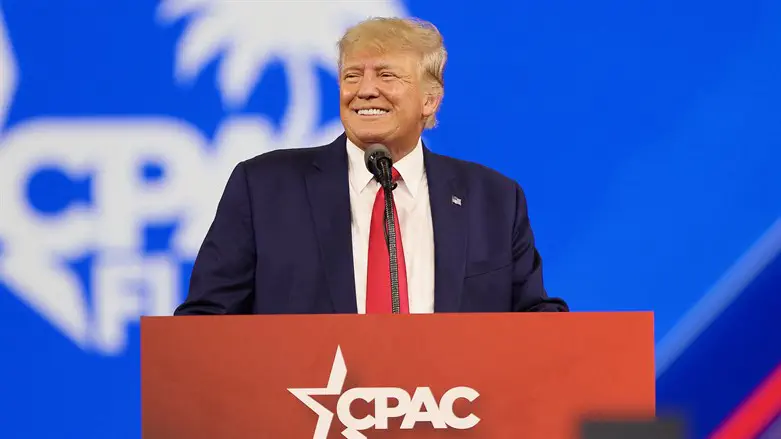 Donald Trump
Reuters
Former US President Donald Trump is suing journalist Bob Woodward over interview recordings that Trump alleges he didn't agree could be included in an audiobook, The Hill reported on Monday.
In the lawsuit, Trump concedes that he consented to Woodward recording their conversations for the purpose of a book, and gave 19 interviews to the veteran journalist in 2019 and 2020, which Woodward included in his 2020 book "Rage."
However, Trump is arguing the agreement doesn't cover the inclusion of those audio files in "The Trump Tapes," an audiobook collection of the recordings published by Simon & Schuster Inc. last year.
The lawsuit, filed in the Pensacola division of the US District Court for the Northern District of Florida, names Simon & Schuster Inc. and its parent company Paramount Global as defendants along with Woodward. It seeks more than $49 million in damages.
"This case centers on Mr. Woodward's systematic usurpation, manipulation, and exploitation of audio of President Trump gathered in connection with a series of interviews conducted by Mr. Woodward," Trump's team argues in the filing.
"The Defendants' ongoing concerted efforts to profit off the protected audio recordings and the works they have distributed derived from the protected audio recordings have caused President Trump to sustain substantial damage," the suit continues.
In October, CNN published excerpts of the audio interviews which are the subject of the lawsuit.
In the interview, Woodward questioned Trump about North Korea's nuclear program, prompting the President to boast about US nuclear weapons capabilities while seemingly revealing a new – and likely highly classified – weapons system.
Throughout the interviews, Trump references his relationship with Russian President Vladimir Putin, blaming the FBI's investigation into Russia's election interference for ruining his chances to improve the relationship between the two countries.
"I like Putin. Our relationship should be a very good one. I campaigned on getting along with Russia, China and everyone else," Trump said in a January 2020 interview. "Getting along with Russia is a good thing, not a bad thing, all right? Especially because they have 1,332 nuclear f***ing warheads."
Trump also told Woodward that he had better relationships with leaders "the tougher and meaner they are."