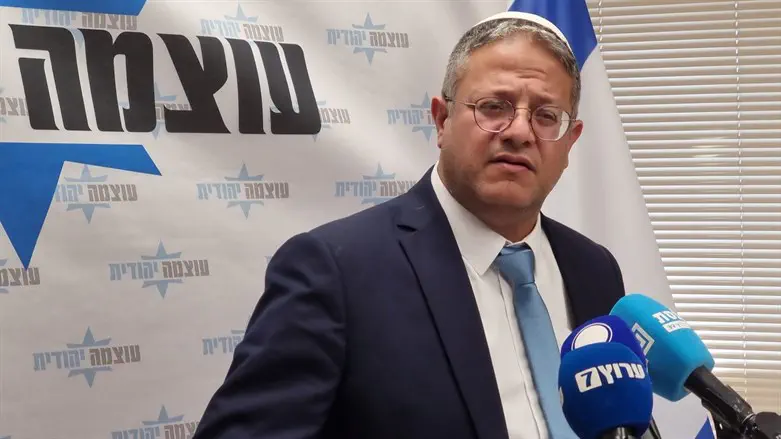 Itamar Ben-Gvir
Israel National News
National Security Minister Itamar Ben-Gvir addressed the deadly Shabbat shooting attack at a synagogue in the Neve Yaakov neighborhood of Jerusalem during the weekly Otzma Yehudit faction meeting Monday.
"The attack happened on my watch. The responsibility is mine and I do not intend for a moment to run from it," Ben-Gvir began.
He added that following the attack he ordered the demolition of illegal Arab buildings in eastern Jerusalem. "We are destroying houses, we will go from neighborhood to neighborhood. Governance starts with these things. I demanded the imposition a curfew in the neighborhood from which the danger came and to go from house to house and confiscate the weapons. I issued orders to scan the social networks, and to identify and arrest anyone who is carrying a weapon."
"Due to differences of opinion with the professional authorities, we are still in discussion but are not exhausting this ability, but I have instructed the police to act decisively," said Ben-Gvir.
He further stated that "soon we will introduce the death penalty law for terrorists, those who massacre civilians should get the electric chair."