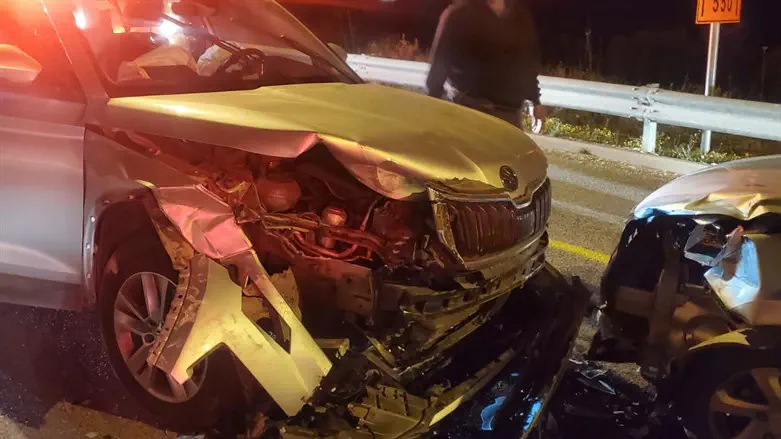 The scene of the accident
Courtesy
MK Ohad Tal (Religious Zionism) was lightly injured Sunday evening in a motor vehicle accident on his way back from the evacuated village of Homesh in Samaria.
His office stated that he would return home to rest following medical examinations.
Following the incident, Religious Zionism party CEO Yehuda Wald wrote: "They nearly murdered a Member of Knesset. This evening at the Tapuah Junction, an Arab driver made an illegal U-turn. This caused a car accident, and miraculously MK Ohad Tal and his assistant Elhanan were 'only' injured on their way back from Homesh, may it be quickly rebuilt.
Another wild Arab driver who has no value for the sanctity of life," Wald added.