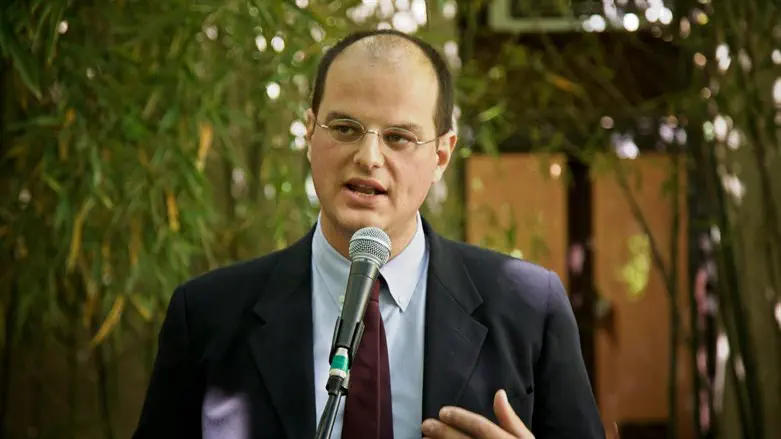 Giulio Meotti
צילום: עצמי
Throughout the West, from foolish America to senescent Europe, the two pillars that have always supported civilizations are collapsing: faith and fertility, the fact of believing in something rather than nothing and of having a sufficient number of children to keep the civilization alive.
Eric Kaufman wrote a great book about it, "Shall the Religious Inherit the Earth?".
"Italy is dying," Elon Musk wrote about demographic collapse.
Michel Houellebecq denounces a "Western demographic suicide".
"They deserved to die, true faith belongs to Allah", said the terrorist who struck two churches in Spain, killing a sexton and wounding a priest.
During the same hours the same cry, "Allahu Akbar", resounded in the streets of Gaza after a jihadist killed seven Jews in a synagogue in Jerusalem in the worst attack in fifteen years. But if the Israelis take that war cry seriously, we Europeans censor it. We don't even know what to answer.
There is in fact only one "Western" country according to all democratic, cultural, social, civil and economic indexes, which has been going against the trend for years: Israel. Faith is increasingly prominent and the population is growing faster than even most Islamic countries.
In 2020, Orthodox Israeli women had an average of 6.64 children, "traditional" women an average of 3.92 and secular women an average of 1.96, a figure higher than that of any other industrial country.
What we learn from the Israeli exception is that it has a higher percentage of religious people than other countries and that this is increasing every year. Israeli society today is a conservative and family-oriented society. Half of Israelis are Mizrahi and they tend to be more traditional and less "wokiste".
To understand how the country is changing, just look at the government. Jerusalem's new minister, Meir Porush, has 12 children. Minister Orit Strock has 11. Housing Minister 10, Interior Minister Itamar Ben Gvir has 9, Finance Minister Bezalel Smootrich and Immigration Minister Ofir Sofer each have 7, and Heritage Minister Amichai Eliyahu has 6. Labor leader Merav Michaeli has one child.
Netanyahu's 64 coalition members have 313 children. The 56 members of the opposition have only 170, just over half. Four Knesset members (Yitzhak Goldknopf, Meir Porush, Israel Eichler and Yacov Tesler) together have 46 children. In contrast, the 24 Knesset members of Yesh Atid (Yair Lapid's party) have a total of 59 children.
The Nobel Prize winner for literature Saul Bellow wrote it this way: "In this restless hour, the civilized world seems tired of its own civilization. He no longer wants to hear about survival. In their concern for the decay of civilization and in their pride (pride and concern in equal measure), Israelis have something to teach the world."
The Europe that today seems like a ruin of ideas, values and civilizations that cover it, which no longer knows how to love but only to deny itself (and deny Israel's right to defend itself),- if it wants to survive must learn from this small Jewish country under existential threat, where more and more children are being born, which loves own identity. This, despite political demonstrations and differences, is the placed where the self-hatred that runs through all Western societies is held in check by religious roots that no ideological herbicide has yet managed to eradicate.
Giulio Meotti is an Italian journalist with Il Foglio and writes a twice-weekly column for Arutz Sheva. He is the author, in English, of the book "A New Shoah", that researched the personal stories of Israel's terror victims, published by Encounter and of "J'Accuse: the Vatican Against Israel" published by Mantua Books, in addition to books in Italian. His writing has appeared in publications, such as the Wall Street Journal, Gatestone, Frontpage and Commentary.