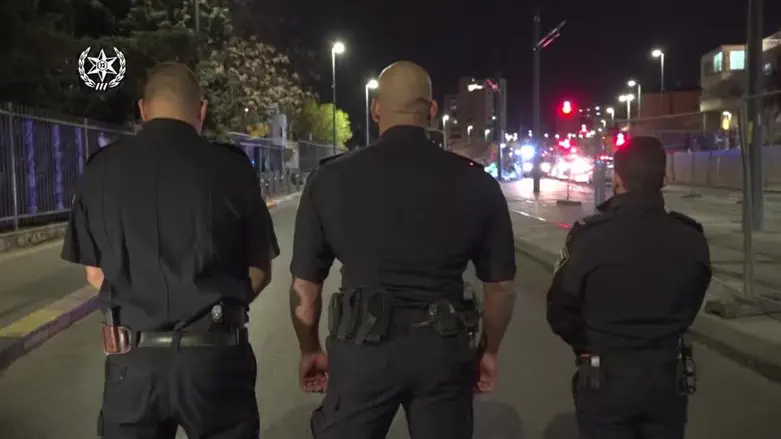 The police officers who neutralized the terrorist
Police spokesperson
One of the police officers who responded to Shabbat evening's deadly terrorist attack in Neve Yaakov, a northern neighborhood of Jerusalem, related the events from his perspective.
"We were in Beit Hanina [a nearby Arab neighborhood] dealing with a riot when we received a report of a terrorist attack in Neve Yaakov," relates G. "As soon as we got the report, all available police forces started converging on the location.
"As we approached the scene of the shooting, we located the terrorist's car as he was driving away, trying to escape," G continues. "We gave chase and opened fire and managed to stop the car. The terrorist jumped out and started shooting at us. We jumped out of our car and engaged the terrorist and neutralized him, preventing him from committing another massacre of innocent people."