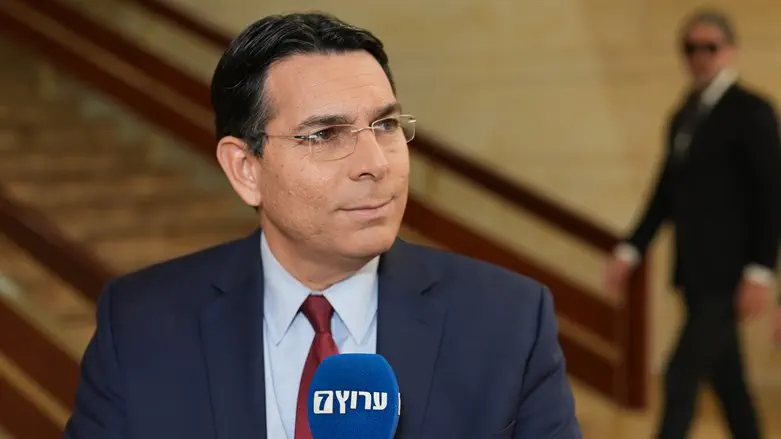 MK Danon
Photo: INN
Likud MK Dannny Danon attacked a "Breaking news" update published on the New York Times website regarding the deadly terror attack in Jerusalem.
The update read: "A gunman killed at least five people at an east Jerusalem synagogue after a deadly month in the occupied West Bank".
Likud MK Dannny Danon repiled on Twitter and wrote: "Shame on you New York Times".
In response to the terrorist attacks, Danon added: "This Shabbat has been very difficult for the people of Israel. My heartfelt condolences go out to the families who lost their loved ones. I wish a quick and full recovery to those injured in the attacks."
"Israel's government must act decisively in response to these horrific attacks. There should be no more cosmetic treatment. We need to respond firmly to Palestinian terror, aggression and incitement", he wrote.
"The cabinet should announce three immediate steps this evening: 1. Denial of VIP entry certificates for all senior PA officials who support terrorism. 2. Change the procedure for the demolition of terrorist houses that will allow the immediate razing of every terrorist's house as well as those of his accomplices. 3. Eviction of Khan Al-Ahmar this week."