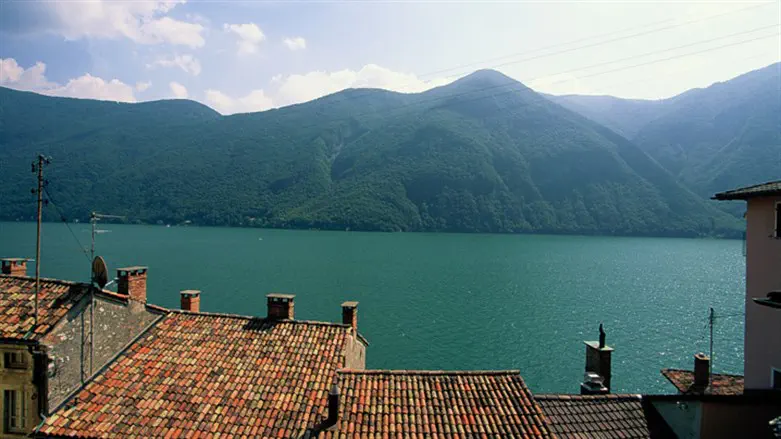 Switzerland
Flash 90
A bipartisan group of lawmakers in the Swiss canton of Geneva are moving to ban Nazi symbols.
While Nazi symbols are legal in Switzerland, the regional politicians announced they are set to change Geneva's constitution to "prohibit the display or wearing of Nazi symbols, emblems or any other Nazi object" in public spaces, according to AFP.
They are putting forward the motion on Friday in Geneva's legislature, to mark International Holocaust Remembrance Day.
The ban would exempt film productions and museums.
Any change to Geneva's constitution has to be approved by the Swiss parliament and then voted on in a local referendum.
"It is never too late to prevent Nazi ideas from being expressed via these items," Liberal Alexis Barbey, a co-sponsor of the measure, told AFP.
The Greens' Francois Lefort denounced the "current morbid romanticism" with Nazism and slammed Nazi memorabilia collectors for supporting a "racist ideology [that] is dangerous for democracy."
Thomas Blasi from the Swiss People' s Party, which is behind the move, called the legislation "highly symbolic" due to the fact that parties from all sides of the political spectrum have been attempting to enact a ban for over two decades.
Bans on Nazi symbols exist in Germany, Poland and several Eastern European countries.
Earlier in the month, the Swiss Federation of Jewish Communities (SIG), the umbrella organization for sixteen Jewish communities in Switzerland, applauded the decision of the Legal Commission of the National Council to support a ban on Nazi symbols.
The National Council, the lower house of the Federal Assembly of Switzerland, said on January 12 that it is in favor of tougher action against Nazi symbols. It proposed a "special legal ban on the public use of National Socialist symbols."
In addition, it supported the parliamentary initiative that would "ban the public use of extremist, violence-glorifying and racist symbols" put forward by National Councillor Angelo Barrile.
In December 2022, SIG called for the Swiss government to ban Nazi symbols as a first step toward banning all national socialist, racist and extremist symbols.
SIG called for Nazi symbols to be banned as a response to the Swiss Federal Office of Justice's report examining banning symbols linked to inciting violence or extremism.
(Israel National News' North American desk is keeping you updated until the start of Shabbat in New York. The time posted automatically on all Israel National News articles, however, is Israeli time.)