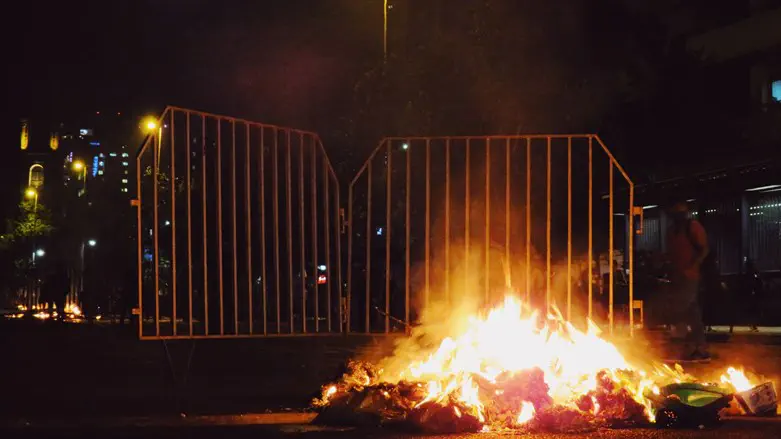 Illustration
iStock
An Egyptian author who lives in Sweden and is planning an anti-Israel demonstration outside the Israeli embassy in Stockholm intends to burn a Torah scroll at the demonstration, according to the wording of the request that he sent to local police and that was published by Kan Reshet Bet.
The Israeli embassy in Stockholm has been notified that there is a good chance that the demonstration would be authorized despite the severe violation of Jewish holy objects, due to free speech considerations.
At a recent demonstration outside the Turkish embassy in the Swedish capital, a copy of the Koran was burned.
As of the time of writing, the request to hold the demonstration has yet to be approved, but local sources predict that Swedish police will have difficulty in finding grounds to prevent it.
Israel's ambassador to the United Nations, Gilad Erdan, demanded that the Swedish government involve itself to prevent the burning of the holy item. "This is outrageous. There's a difference between freedom of speech and ugly deeds. In the past, we have seen that in places where Torah scrolls are burned, people are eventually burned. I call on the Swedish government to intervene and halt this shocking event. Tomorrow I will be contacting the Swedish embassy in the UN regarding the matter."